Game designer Sean K Reynolds posted a photo on Facebook today with the caption
"First day of my new gig at Wizards of the Coast"
. He worked at WotC on D&D 3E, and then spent a few years working at Paizo on their
Pathfinder
RPG. The caption doesn't make it clear whether he's back as an employee, a contractor, or even that he's working on D&D (though it's a fair bet that he is). I'm sure we'll find out more very soon!
[UPDATE: "I've taken a contract position at Wizards of the Coast to help manage lore and other content for D&D and FR, in order to make it easier for WotC and licensors to make stuff.... I'm actually not doing game design... I'm helping sort out lore and other content (primarily for FR) so WotC licensors (like videogame companies) have easy access to the info they need."]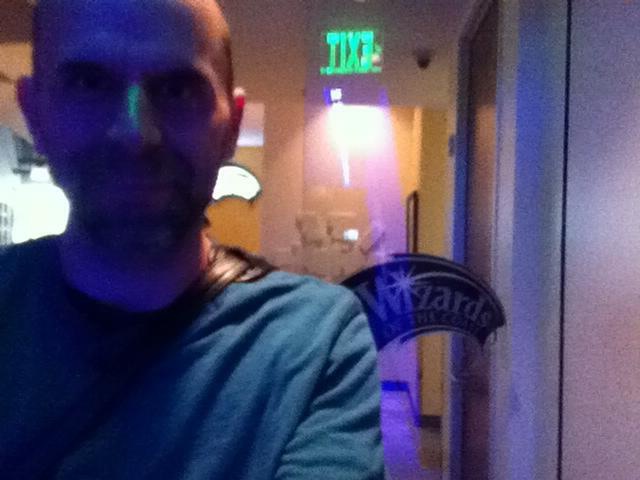 Thread promoted to article by Morrus. Original post below.
Sean K Reynolds posted (publicly) on Facebook that today was his first day back at Wizards. He did a bunch of work on D&D 3.0, and went on to work for Paizo for a good bit of time. I'm *assuming* that he's working on the D&D team, though he hasn't actually said that's the case. I know they could use some more people working on products
.
Please don't take this as an opportunity to slam him, or the work he's done. Please, just accept that this probably means Wizards is going to ramp up a bit on D&D releases in the near future. I'm excited, as I know he's done a bunch of Forgotten Realms work in the past.