The product page for upcoming
Volo's Guide to Monsters
has been updated to include how the book sections will be divided, with the art from the Extra Life event, AND there's now a preview of the preface, with Elminster nitpicking Volothamp's words. Click on the image below!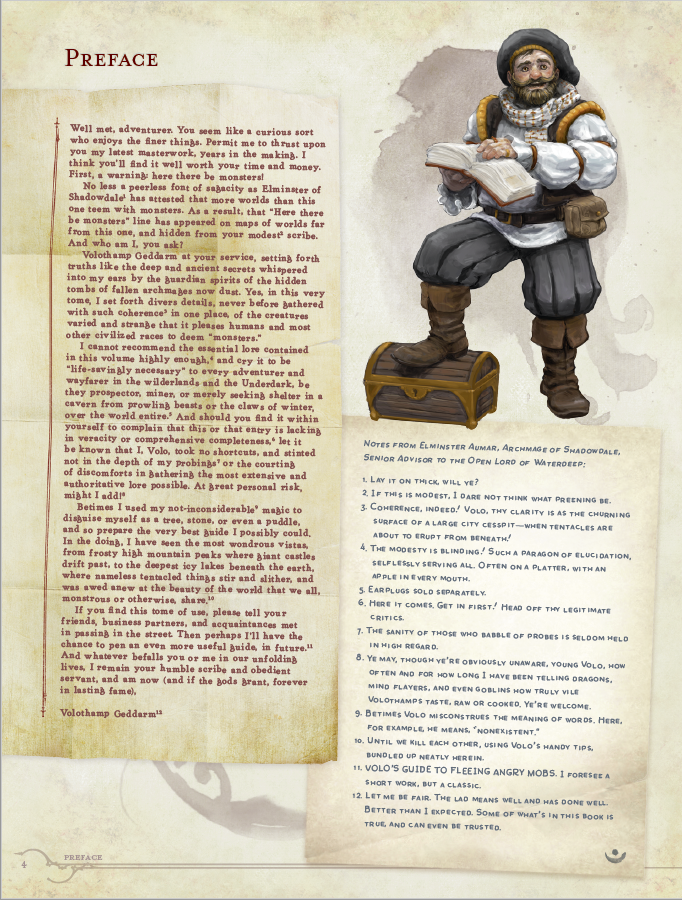 Chapter 1: Monster Lore
takes several iconic D&D monsters and provides additional information about their origins, their dispositions and behaviors, and their lairs—above and beyond what is written in the Monster Manual.
Chapter 2: Character Races
presents character races that are some of the more distinctive race options in the D&D multiverse.
Chapter 3: Bestiary
provides game statistics and lore for nearly one hundred monsters suitable for any D&D campaign.
SaveSave