Adam Bradford, the senior product manager of upcoming D&D digital toolset
D&D Beyond
has answered a few questions about the product over at the Tribality website. You can read the full interview at the link below, but here are the highlights. Nothing major, but a few bits like filtering content, roadmap features like initiative trackers, color-coded tabs, etc.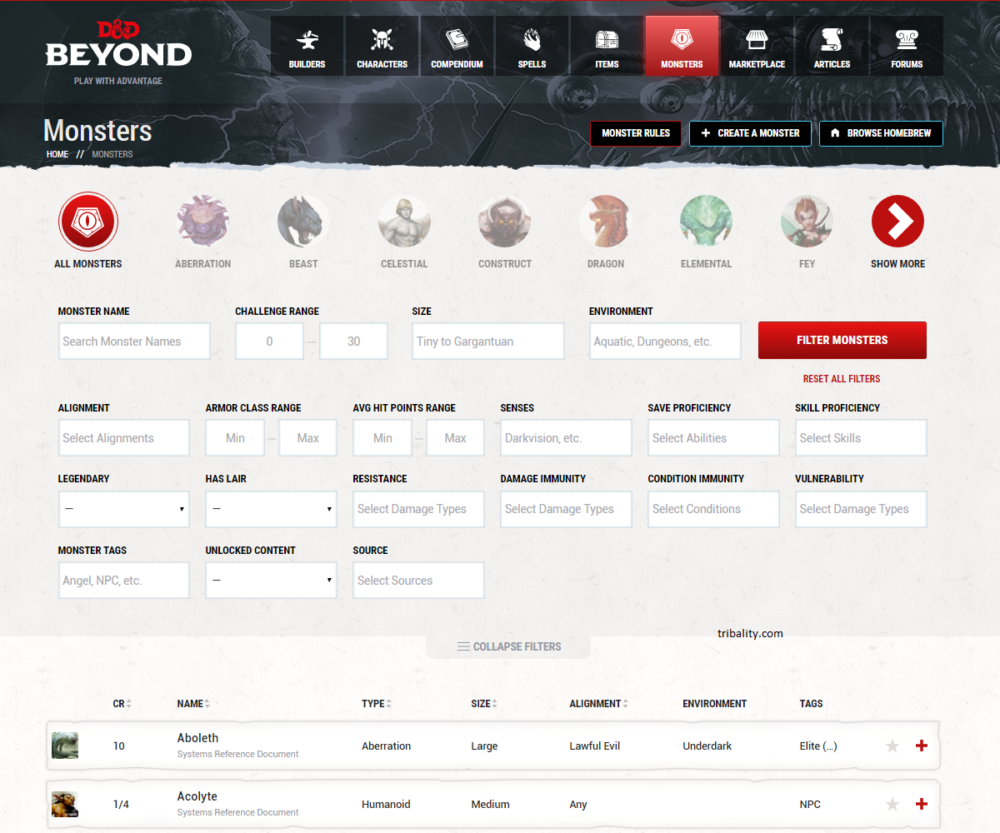 Alpha testing is finished.
Beta testing emails go out

"very soon"

.
The software has table with colour codes (see images above and below) to make it easy to tell where you are.
Adam has played D&D for 20 years.
Additional features later will include

"encounter builder, combat/ initiative tracker, dice rolling and automation, stream integration, and much more"

.
There will be easy ways to filter content - for example

"Want to see every spell that requires a Charisma saving throw in the game? Or every healing spell? Every spell that does force damage?"

Their license does not restrict them on delivery mechanisms. They

"are fully aware of the offline capability concerns and are working to mitigate those concerns"

. A few days ago, WotC's Greg Tito confirmed

"D&D Beyond will work without an internet connection. That's a big deal for the devs!"

You an read the full interview here.