Rich Baker over at Sasquatch Game Studios has sent along an exclusive preview of some concept work for Alterity's "The Shipyard" sourcebook (which is a companion volume included in the
currently running Alternity RPG Kickstarter
). This page spread shows a Tebenkov-Class Survey Cruiser, including the vessel's stats and description. The Alternity RPG Kickstarter has another 10 days left to run, and has already funded, so it's starting to take aim at a number of stretch goals.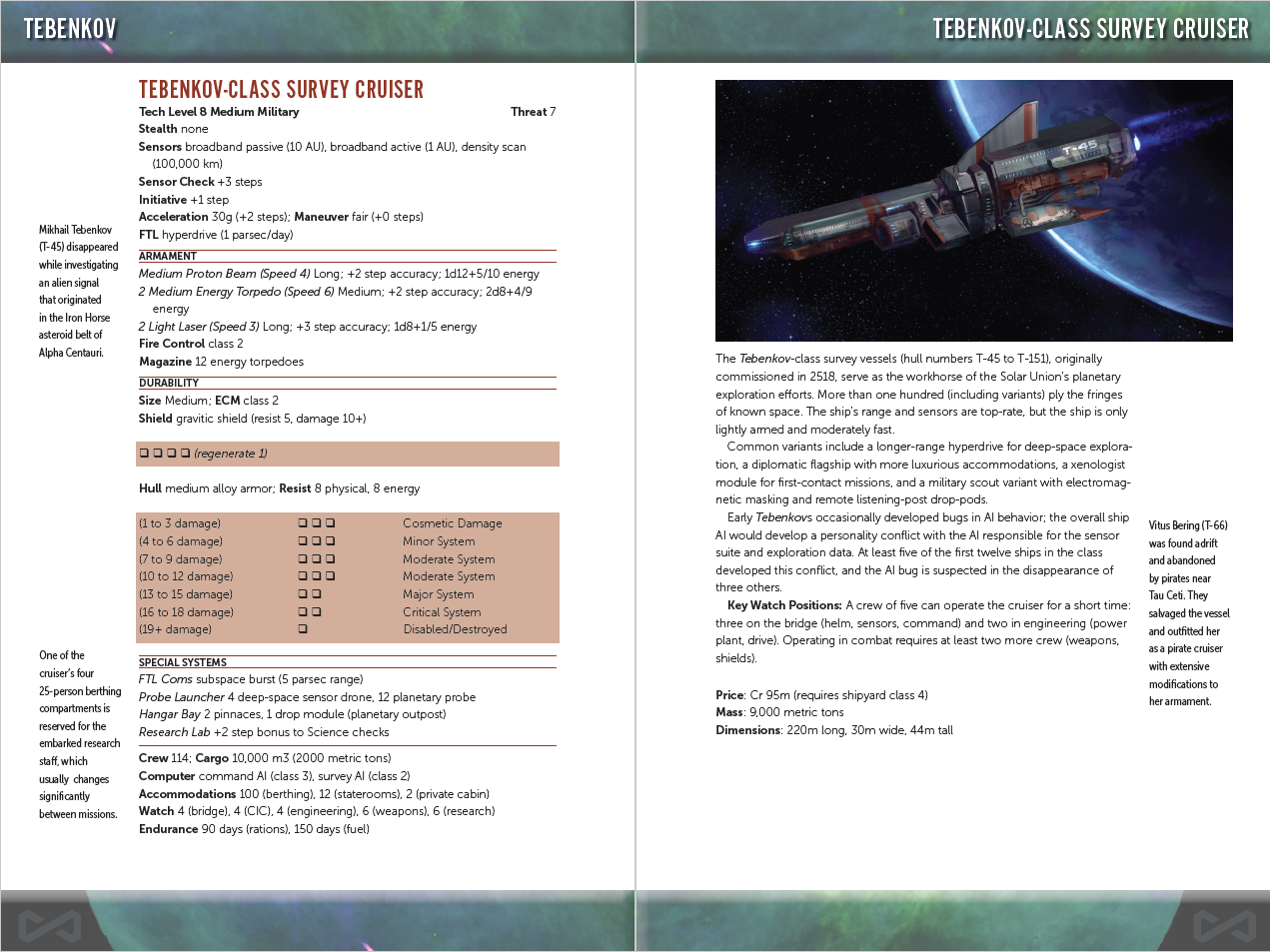 I've covered Sasquatch's take on Alterity a couple of times before here, and
they've shared a previous preview
.
Alternity
was a science fiction roleplaying game created in the late 1990s by Bill Slavicsek and Rich Baker, who are reviving the name for this new version. The Kickstarter is for a 240-page full colour book.