What's
Predation
? It's a campaign setting for Monte Cook Games'
Cypher System
, written by Shanna Germain. Set a few hundred years in the future, time travellers send scientists to the Cretaceous period ... who become stranded there! Technology and dinosaurs mix! The setting will be available for pre-order soon. In the meantime, writer Shanna Germain has posted a quick look at the book's introduction, which you can see below. I think most of us can agree that dinosaurs are, indeed, awesome.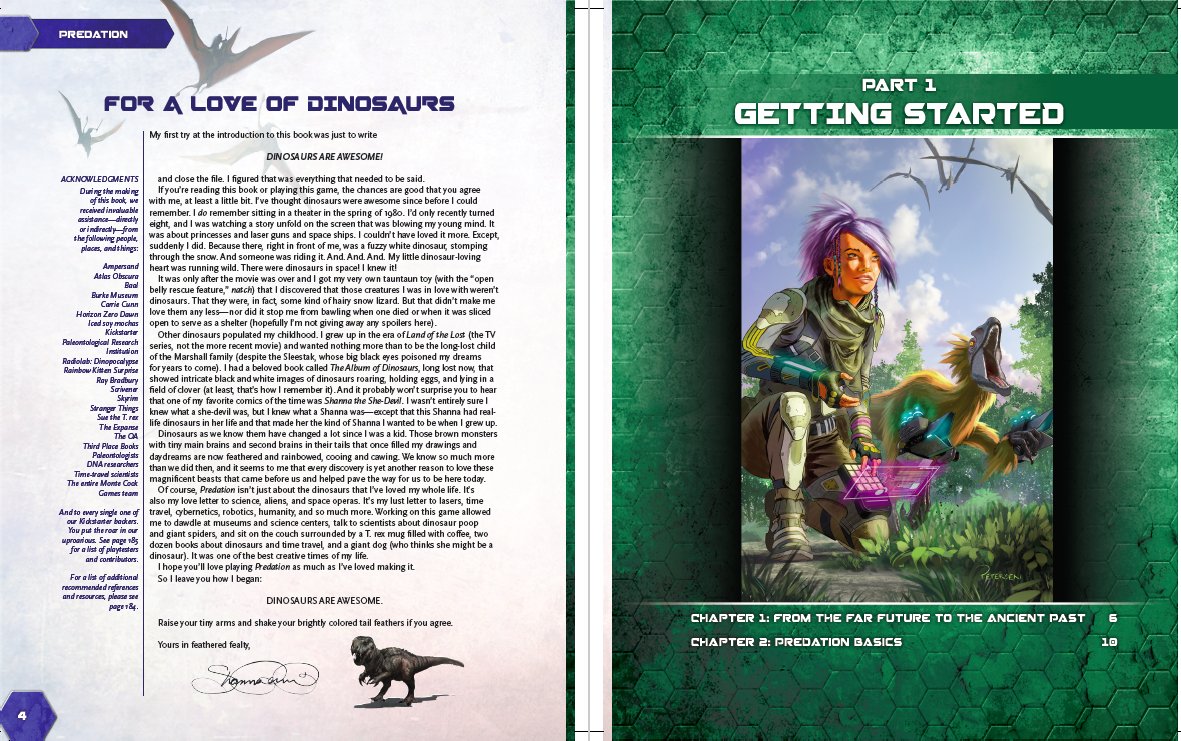 What else is there to know about
Predation
? It
features characters
who have evolved into something more than human, those who can become dinosaurs, those who just get along really well twith dinosaurs, and masters of dino-gene-splicing.
Predation
was
Kickstarted
and raised over a third of a million dollars. Monte Cook Games, as has been frequently observed, has mastered the art of the Kickstarter. It's one of a number of
Worlds of the Cypher System
products --
"...find yourself trapped in the dark and dangerous world of the Cretaceous Period. First you'll have to figure out how to survive using the tech you brought from the future—modern weapons, advanced science, and bioengineered dinosaurs. Then you can worry about the asteroid that history says wipes out most life on earth."