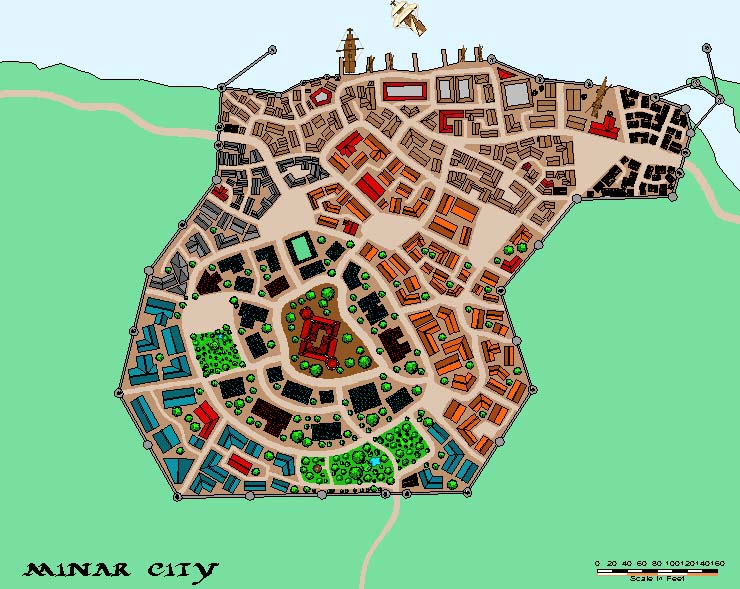 Honestly, sometimes my game design looks like it's not really design at all. It's more a remix of classic ingredients; an RPG compilation album of greatest hits. On a mechanical level, you can see the lineage though on a surface level, you might need to squint a bit. For me, game mechanics are defined just as much by the terms and phrases you associate with them as the ways they interpret dice. It's similar with setting. Some fantasy worlds haven't even tried to hide the marks from when they filed the serial numbers off. Others are deliberately innovative, occasionally for it's own sake. Reinterpreting, re-codifying and even revivifying are all well used tools in the designer's box of tricks.
What's in a name? Take Dungeon Master. No please, take it, I don't want it anymore! It's been a term that's wyrmed it's way into pop culture, and it's brought some baggage with it. Not all games feature Dungeons, and the word Master comes with unwanted connotations. Early RPGs quickly dumped it as the default term (TSRs approach to litigation helped). Nowadays if there is a household name for the person that runs the game it's Gamemaster, or GM for short.
Other games have spun off into even stranger realms of nomenclature. Call of Cthulhu has the Keeper of Arcane Lore. Nobilis? The Hollyhock God. Others are more prosaic, like Traveller, with its Referee, or World of Darkness with the Storyteller. The term tells us something about the expectations. The MC in Apocalypse World implies a very different style to that of the Game Control from Spycraft. It's a similar tale with almost other every piece of game jargon, whether rules or colour. As a Brit, my Armour Class always came with a U, and my Defence with a C. These things matter, because they're literally the language of the game.
My game changes an awful lot of common terminology. It's far from being the first to do so, won't be the last. My term for GM is the 'King of Dungeons'. It's a mouthful, not particularly intuitive, and it even runs the risk of being divisive. I'm going with it anyway because it puts my stamp on the game. Some changes are minimal, with warriors instead of fighters, and priests over clerics. Nothing world shattering, but why shouldn't I indulge myself? Other changes are just to be efficient. I find the word 'foe' to be easy to type, easy to understand, and more effective in the text than 'target' or 'enemy combatant'. Some words I just like to reconfigure because it helps define my world. I have 'guilds' who undertake 'charters', whereas other games would have 'parties' in 'scenarios'. My spells are arranged by 'circle', and 'race' long ago became 'culture'.
In the film Arrival, we encounter the Sapir-Whorf theory which states that language doesn't just give people a way to express their thoughts; it influences or even determines them. I want to see if that happens in my game.
Check out Baz's previous columns about game design: Everyone Else Is Doing It and Hack or Heartbreaker.