Over the weekend, Paizo posted two new
Pathfinder 2nd Edition
blogs. The first looks at
backgrounds
, with three examples (Blacksmith, Street Urchin, Pathfinder Hopeful); and the second looks at
monsters
and the way they are built in the new edition of the game.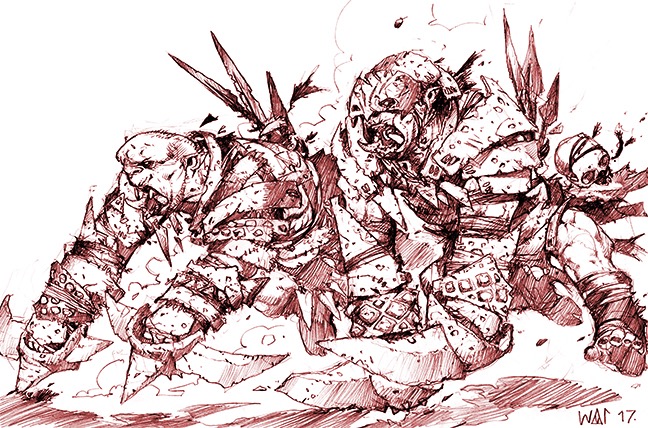 Monsters! The Bestiary has over 250 monsters.
New signature abilities to differentiate things like bear owls and tigers. Tiger now has wrestle, bear owls can now gnaw on you and let out a screech. Pack animals do extra damage in groups, and predators get sneak attack etc.
DR and energy resistance are now combines into a single resistance which which soaks a certain amount of damage, and weakness now increases damage by a set amount.
Level 0 skeleton -- 14 AC, 6 HP, resistance 5 slashing/piercing.
Level 0 zombie -- 11 AC, 20 HP, weakness 5 slashing.
Monster abilities streamlined, removing redundant or niche stuff that doesn't get used and focusing on iconic abilities. Barbed Devil uses Warden of Erebus to create glyphs of warding.
Multiattack -- Marileth's six blades fouled assault on one target does lots of damage, or six creatures for less damage, or attack piece and parry for a big AC bonus.
Backgrounds -- two ability boosts, skill feat, lore skill proficiency.
Examples are Blacksmith, Street Urchin, Pathfinder Hopeful.
Playtest book has 19 backgrounds, playtest adventure has 6 more.
Adventures can have backgrounds tailored to them.