Loading...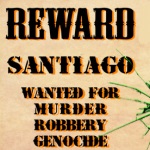 Views: 4611
Overall Rating:6
Description
This wanted poster generates a criminal, crimes, reward, and last known location. Useful for quickly generating side-missions and one-shots.
Generator Reference
Copy this to use in another generator or table


You must be logged in to run generators!
Comments:
You must be a member to leave a comment.