Loading...

Convert Pounds to Stone/Pounds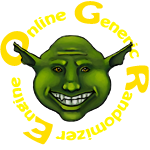 Views: 1088
Overall Rating:0
Description
This is a simple function generator; you can't use it on its own. It converts weight in pounds into British stone and pounds (e.g. 146 lb becomes 10 st. 7 lb.). Call this after you have defined the variable $weight in pounds. It will output x st. y lb.
Generator Reference
Copy this to use in another generator or table


You must be logged in to run generators!
Comments:
You must be a member to leave a comment.