Loading...

Baseline Stat Generator for 13th Age Monsters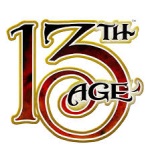 Views: 3453
Overall Rating:6
Description
Generates baseline stats for a 13th Age monster based on level and type. You'll need to customize the results to suit; this is designed to get you started.
Generator Reference
Copy this to use in another generator or table


You must be logged in to run generators!
Comments:
You must be a member to leave a comment.