Loading...

N.E.W. Star System Creator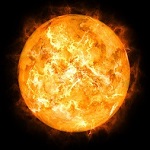 Views: 7544
Overall Rating:8
Description
Generates a star system based on the tables in N.E.W. The Roleplaying Game. This generator creates and illustrates the star(s) and shows, describes, and names all of the individual planets and moons in the system. Hover your mouse over the little moons for their names and descriptions. Most results are real astronomical bodies, but occasionally you'll get an exotic planet such as a crystal planet, exploded planet, city planet, artificial planet, and so on. For a populated moon, look for the little green "+" next to it and hover over the moon.
Also see my
individual planet generator
.
Generator Reference
Copy this to use in another generator or table


You must be logged in to run generators!
Comments:
You must be a member to leave a comment.