Loading...

Settlements generator 0.1.6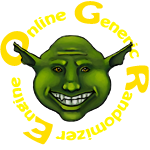 Views: 23022
Overall Rating:8
Description
This will generate a Settlement using the rules in the D&D 5e Dungeon Master's Guide (pages 112-114), including:
- Town name (by Morrus)
- Terrain
- Race relations
- Ruler's status
- Notable traits
- Known for its ...
- Current Calamity
- Structures

OPTIONS:
Building = Generate X random structures (1d20+10 by default).
Residence/Religious/Tavern/Warehouse/Shop = Generate X specific structures.

NOTE:
Total Structures = Building + Residence + Religion + Tavern + Warehouse + Shop
Generator Reference
Copy this to use in another generator or table


You must be logged in to run generators!
Comments:
You must be a member to leave a comment.