Loading...

Random W.O.I.N. Character Descriptor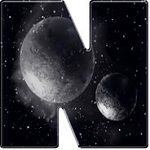 Views: 3355
Overall Rating:5
Description
Randomly generates a descriptor for a What's O.L.D. is N.E.W. character. You can choose an individual genre (O.L.D., N.E.W. or N.O.W.), or select "Mixed" to pick races/species/heritages and careers/traditions from the whole gamut of What's O.L.D. is N.E.W.
Generator Reference
Copy this to use in another generator or table


You must be logged in to run generators!
Comments:
You must be a member to leave a comment.