Loading...

Vehicles in the Shadows - Shadowrun Land Vehicle Generator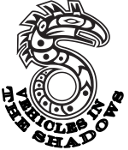 Views: 1808
Overall Rating:7
Description
For all you Chummers out there I present to you a random generator for Shadowrun land vehicles. It is basic, and I will update it until I find it acceptable. GMs are welcome to leave any comment on what you would like to see next or what I can do to improve this generator. This is based off of the 4th Edition of Shadowrun books and I will not be making a 5th edition until my SR group moves on to it. Thanks for testing my Shadowrun Vehicle Generator!

And as always. All Shadowrun logos and names are property of their respective owners.
Generator Reference
Copy this to use in another generator or table


You must be logged in to run generators!
Comments:
You must be a member to leave a comment.