Loading...

Vehicles in the Shadows - Shadowrun Air/Space Vehcle Generator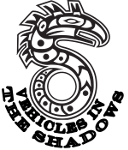 Views: 1423
Overall Rating:0
Description
For all you Chummers out there I present to you a basic Aerospace vehicle Generator for Shadowrun. Fun, Simple, and at the touch of a button! This generator works for 4e and I have attempted to balance the outputs as much as possible but there are still some chances for awesome stuff. Have fun and provide feedback and I'll continue updating until I decide I like it.

And as always. All Shadowrun logos and names are property of their respective owners.
Generator Reference
Copy this to use in another generator or table


You must be logged in to run generators!
Comments:
You must be a member to leave a comment.