Loading...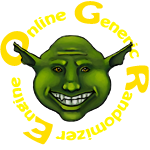 Views: 2134
Overall Rating:9
Description
A random generator for faction activities. The activities are drawn from the 5e skills list. Typical use would be during downtime between adventures, to provide rumours and campaign news and generate adventure seeds. It would be helpful in sandbox style settings and it would also work well with 13th Age icons instead of factions.
Generator Reference
Copy this to use in another generator or table


You must be logged in to run generators!
Comments:
You must be a member to leave a comment.