Loading...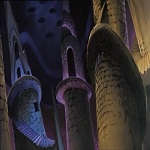 Views: 2188
Overall Rating:10
Description
Generate a dungeon name - and not just dungeons! Calamitous fortresses, resplendent labyrinths, demented cities, and infernal towers!
Generator Reference
Copy this to use in another generator or table


You must be logged in to run generators!
Comments:
You must be a member to leave a comment.