Loading...

D&D 5E Mountain Encounters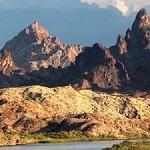 Views: 721
Overall Rating:0
Description
5E D&D Encounters for Mountains. Levels: Low (1-4), Medium (5-10), High (11+). VGtM = Volo's Guide to Monsters
Generator Reference
Copy this to use in another generator or table


You must be logged in to run generators!
Comments:
You must be a member to leave a comment.