Loading...

House of Ill Repute Creator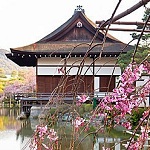 Views: 2312
Overall Rating:0
Description
Creates a quick house of ill-repute; possibly somewhere you'd find someone from the Random Harlot table, located elsewhere in OGRE. Details have been avoided on grounds of ickiness.
Generator Reference
Copy this to use in another generator or table


You must be logged in to run generators!
Comments:
You must be a member to leave a comment.