Loading...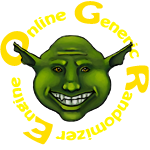 Views: 959
Overall Rating:9
Description
Generates a basic, wretched, unskilled hireling.

Tables borrowed from the Coins and Scrolls blog by Skerples (https://coinsandscrolls.blogspot.ca/2017/04/dickensian-npc-generator.html)
Generator Reference
Copy this to use in another generator or table


You must be logged in to run generators!
Comments:
You must be a member to leave a comment.