Loading...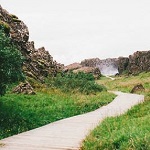 Views: 5427
Overall Rating:9
Description
D&D 5E Encounters by Terrain (and Volo's). Low (1-4), Medium (5-10), High (11-17), Epic (17+). Lower-level beasts and humanoids can appear at higher levels.
if you like this generator find more of them at
my Patreon
Generator Reference
Copy this to use in another generator or table


You must be logged in to run generators!
Comments:
You must be a member to leave a comment.