Loading...

5E Prep in 5 Mins - V 0.71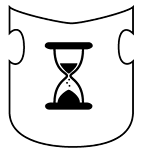 Views: 890
Overall Rating:10
Description
5-Minute Game Prep tool, for when you only have 5 minutes to prepare!
Level_Range
affects Encounters and Treasure
Terrain
affects Encounters and Unusual Locations
Formatting needs work. Settlement, Dungeon, Villain and Quest generators both need more 5E elements
This uses Sobran's NPC and Name generators and Rumour Generator from Morrus
Check out more about my generators at
my Patreon
Generator Reference
Copy this to use in another generator or table


You must be logged in to run generators!
Comments:
You must be a member to leave a comment.