Loading...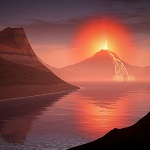 Views: 479
Overall Rating:0
Description
Terrain Location for Fantasy game
Basic will give a plain location, while Encounter will give (an optional) extra bit of interest (with some 5E-specifics)
Fantastical will make it unusual in some way.
Dungeon is somewhere you might find a dungeon.

Version 1.0
Generator Reference
Copy this to use in another generator or table


You must be logged in to run generators!
Comments:
You must be a member to leave a comment.