Loading...

Fantasy City Prep Tool V 0.3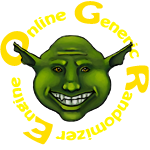 Views: 214
Overall Rating:0
Description
In Development!
Generator for Cities.
Early version with existing Generators until replaced
ToDo: Improve Street Encounters, improve Local Quests, improve Rumours, Add a filter for amount to generate
Generators To Build: Interesting Buildings
Check out more about my generators at
my Patreon
Generator Reference
Copy this to use in another generator or table


You must be logged in to run generators!
Comments:
You must be a member to leave a comment.