Loading...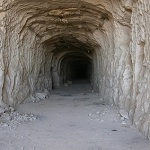 Views: 414
Overall Rating:4
Description
Prep Tool for Dungeons in 5E. In Early Development.
Currently creates Dungeon Names, Places for Dungeons, Entrances, Treasure Hoards, Assorted Items, Underground Places, Dungeon Outlines, Encounters, Rooms
Need Work - Encounters
Possible Extras - Traps, Dungeon Quests, Inhabitants
Check out more about my generators at
my Patreon
Generator Reference
Copy this to use in another generator or table


You must be logged in to run generators!
Comments:
You must be a member to leave a comment.