Loading...

Random DnD Character Choice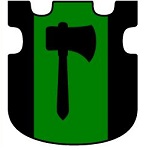 Views: 395
Overall Rating:10
Description
Creates a basic random 5E Character with Race, Class and Background
ToDo: Add tiefling subrace from MToF. consider SCAG and other sources.
Suggestions and feedback welcome in the comments or at my
Generators Patreon page
XanatharsGuideToEverything
:
Generator Reference
Copy this to use in another generator or table


You must be logged in to run generators!
Comments:
You must be a member to leave a comment.