Loading...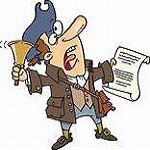 Views: 10606
Overall Rating:10
Description
Originally part of my tavern generator, this section started growing so I split it off on its own. These rumours are still referenced by the tavern generator. For example, a roc has escaped from a travelling circus; the Bonerot Brigade are planning a raid; and Bili Deepfoot the bowyer was attacked by a griffon in the nearby marshland. Local events, people, towns - even gangs, ships, and monsters!
Generator Reference
Copy this to use in another generator or table


You must be logged in to run generators!
Comments:
You must be a member to leave a comment.