Loading...

Random Potions for Pathfinder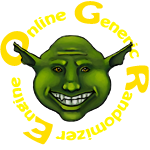 Views: 4529
Overall Rating:8
Description
A random selection of Potions. Will generate a Minor, a Medium and a Major Potion. For Pathfinder.
Generator Reference
Copy this to use in another generator or table


You must be logged in to run generators!
Comments:
You must be a member to leave a comment.