Loading...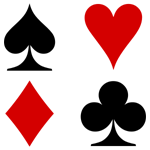 Views: 1266
Overall Rating:0
Description
Single draw from a random deck of cards. The deck has no memory, so multiple draws can get the same card.
Generator Reference
Copy this to use in another generator or table


You must be logged in to run generators!
Comments:
You must be a member to leave a comment.