Loading...

Magical Incantation Generator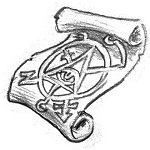 Views: 35760
Overall Rating:7
Description
An assortment of magical sounding words (taken from Dragonlance novels) put together in random order.
Generator Reference
Copy this to use in another generator or table


You must be logged in to run generators!
Comments:
You must be a member to leave a comment.