Loading...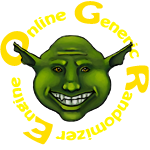 Views: 1296
Overall Rating:0
Description
534: Underworld Experience. From "Central Castings: Heroes of Legend". Generator used to combine 534A, 534B and 534C.
Generator Reference
Copy this to use in another generator or table


You must be logged in to run generators!
Comments:
You must be a member to leave a comment.