Loading...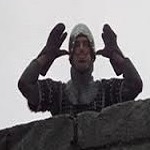 Views: 9708
Overall Rating:9
Description
You mewling, rotten turtle-lover! A basic insulter, medieval style. Not as florid as some of the Shakespearian ones - keeping it simple for the peasants! Now get to it you tedious, rooting blaggart!
Generator Reference
Copy this to use in another generator or table


You must be logged in to run generators!
Comments:
You must be a member to leave a comment.