WotC's President, Greg Leeds, has resigned, to be replaced by Microsoft's Chris Cocks. The changeover takes place on June 6th, with Leeds staying on to facilitate a smooth transfer. Greg Leeds has been President of WotC for 8 years, since 2008. Chris Cock's most recent position was Vice President of OEM Technical Sales at Microsoft. The full press release is below.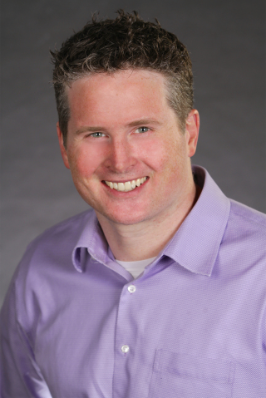 Chris Cocks
​
Press Release
PAWTUCKET, R.I.--(
BUSINESS WIRE
)--
Hasbro, Inc
. today announced that Greg Leeds has resigned as President of Wizards of the Coast, and will be replaced by Chris Cocks who joins the company from Microsoft. Wizards of the Coast, a subsidiary of Hasbro, offers games and entertainment under world-renowned brands such as MAGIC: THE GATHERING, DUNGEONS & DRAGONS, and DUEL MASTERS. Leeds has served as the President of Wizards of the Coast since 2008, and started at Hasbro in 2001. He will stay on to ensure a smooth transition to Cocks, who will officially join the team in Seattle on June 6.
"We are incredibly thankful to Greg for the tremendous contributions he has made to Hasbro, especially during his time leading Wizards of the Coast," said John Frascotti, President, Hasbro Brands. "Today, thanks to Greg's commitment and passion, Wizards of the Coast's brands are stronger than ever. Though MAGIC: THE GATHERING was introduced more than 20 years ago, it is more relevant and popular today than it's ever been, with a record number of people around the world playing the game and participating in MAGIC organized play events."
Leeds will be replaced by Chris Cocks, who most recently served as Vice President, OEM Technical Sales at Microsoft Corporation, where he led a global sales and technical engagement team. Prior to his eight-year tenure with Microsoft, Chris served as Vice President of Educational Games at LeapFrog, where he led a cross-discipline team to drive hardware planning, software design and development, marketing and channel management. He began his career in brand management at Procter & Gamble and served in product management and marketing leadership positions in Xbox and MSN, including work on hit franchises like Halo and Fable, prior to joining Leapfrog. Cocks is an avid player and fan of Wizards of the Coast brands, including MAGIC: THE GATHERING and DUNGEONS & DRAGONS.
"We're very excited to welcome Chris to the Wizards of the Coast family," said Frascotti. "As an avid fan and player with extensive digital experience, I'm confident Chris is the right person to help us build on the tremendous momentum around our brands and take the franchise to the next level by delivering exciting new experiences to our growing and passionate fan base around the world."
See the
list of ex-WotC employees here
.