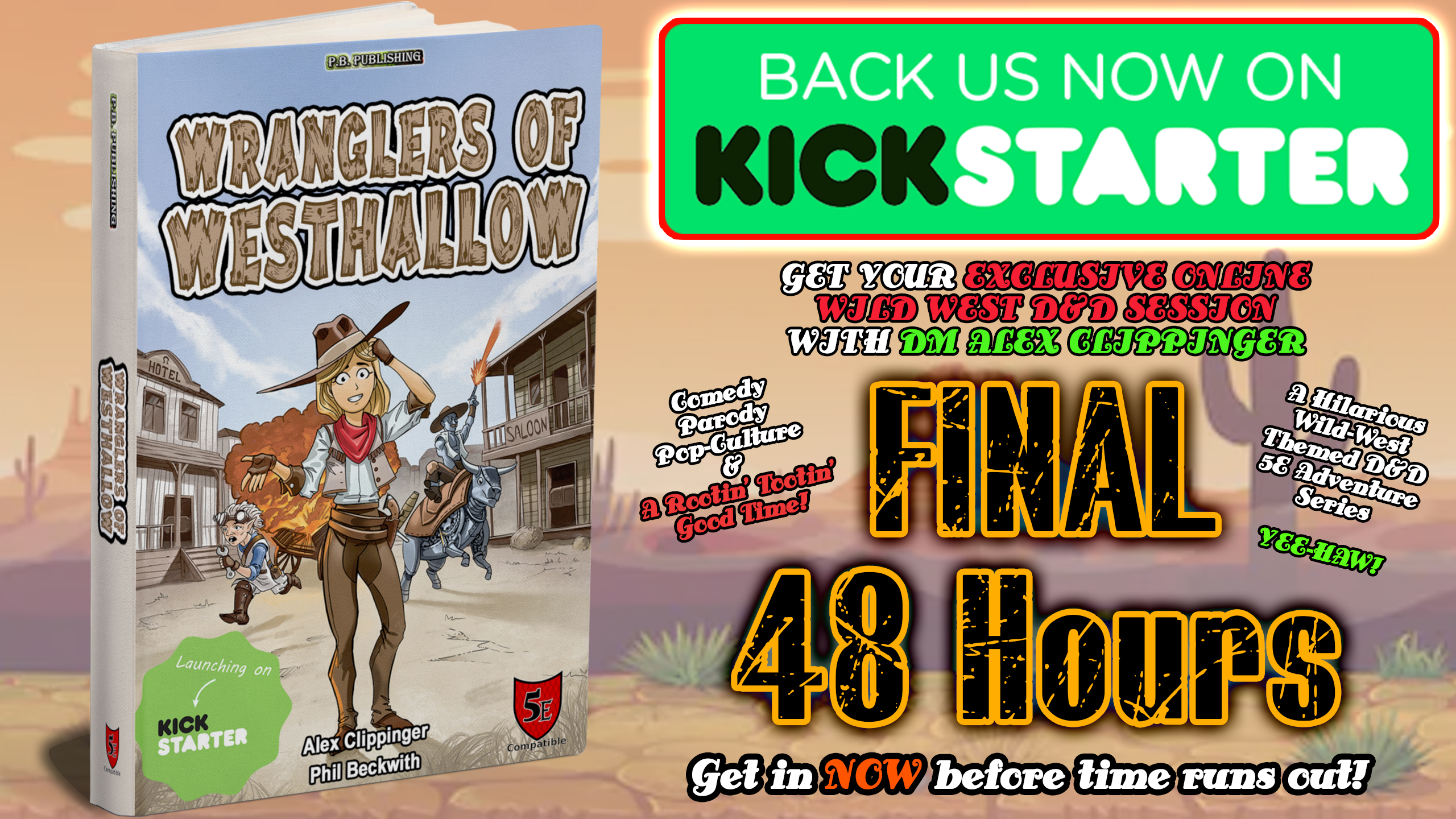 ​
Howdy Folks!
I would like to alert everyone that the
Wranglers of Westhallow Kickstarter
has less than 48 hours left, and you can grab some neat backer rewards before it closes!
CLICK HERE TO BACK US TODAY
- TIME IS RUNNING OUT, DON'T MISS OUT!
This is an adventure series like nothing you have seen before for 5th Edition, with a light hearted comedic approach, tons of pop-culture references, parody, and just a damn good and fun time at the table.
Perfect for casual gaming groups, families of all ages, and beginners and experienced players of all kinds.
Rewards include:
Exclusive online (Roll20) D&D 5e session DM'd by our lead author Alex Clippinger!
A gorgeous Physical premium print adventure book collecting the first 2 adventures set in the Wranglers of Westhallow series.
PDFs of all the content for all your digital D&D needs
Digital map files for all your virtual tabletop needs
Tons of Yeehaww-ing rootin'-tootin' D&D adventures to be had!
Cheers folks!
Phil B.