Inkwell Ideas has
a Patreon (sort of a monthly opt-in subscription)
to help us make a new set of over 100 icons every month! Each month our supporters get to vote on the month's icon theme. We also put them up for
sale on DriveThruRPG
.
Our winning theme for January was Gnomes, so below are 3 of the 4 previews of these icons. We decided to break the gnomes into two groups: rock gnomes that are your tinkerer/engineer type and forest gnomes that are more whimsical and magical.
The world/kingdom map icons come in two styles: classic & isometric. They each give you city/town/village/capital icons for both the rock and forest gnomes and it made sense to give each a university and shrine. Then we did a few specific landmarks for each gnome type: animal cemetery, burrows, and a wildlife preserve for forest gnomes; a mine, refinery, and observatory for rock gnomes.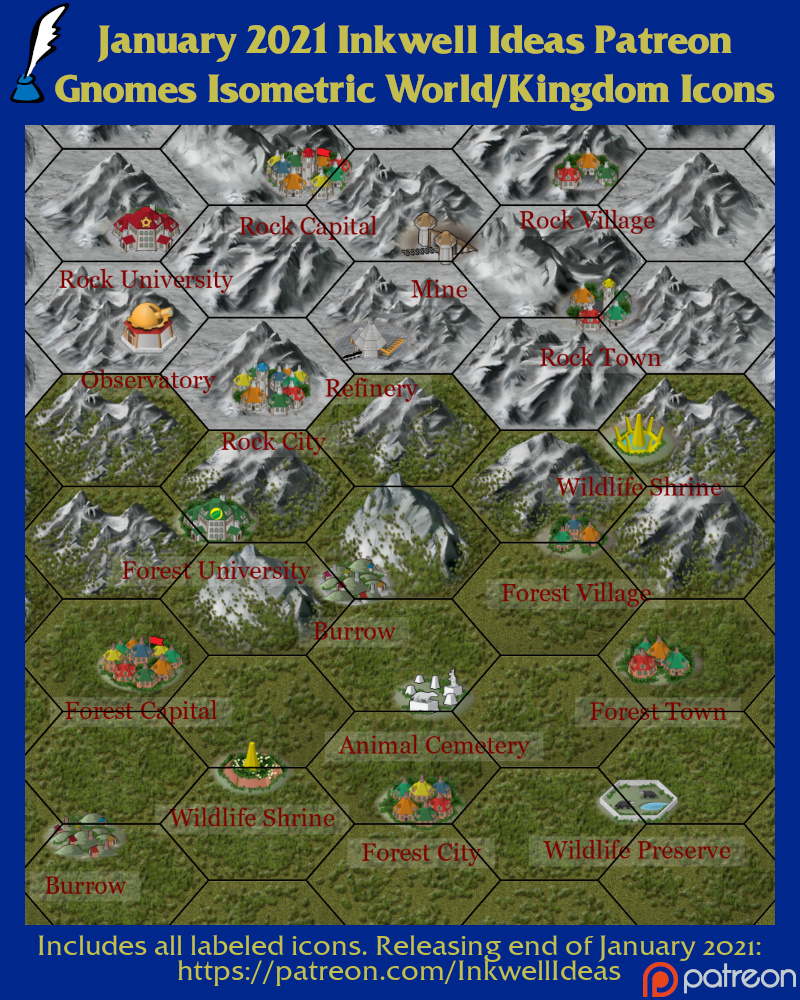 For the settlement style icons we make (mostly top-down buildings) we have a few houses for both gnome types as well as several other icons appropriate to each gnome type.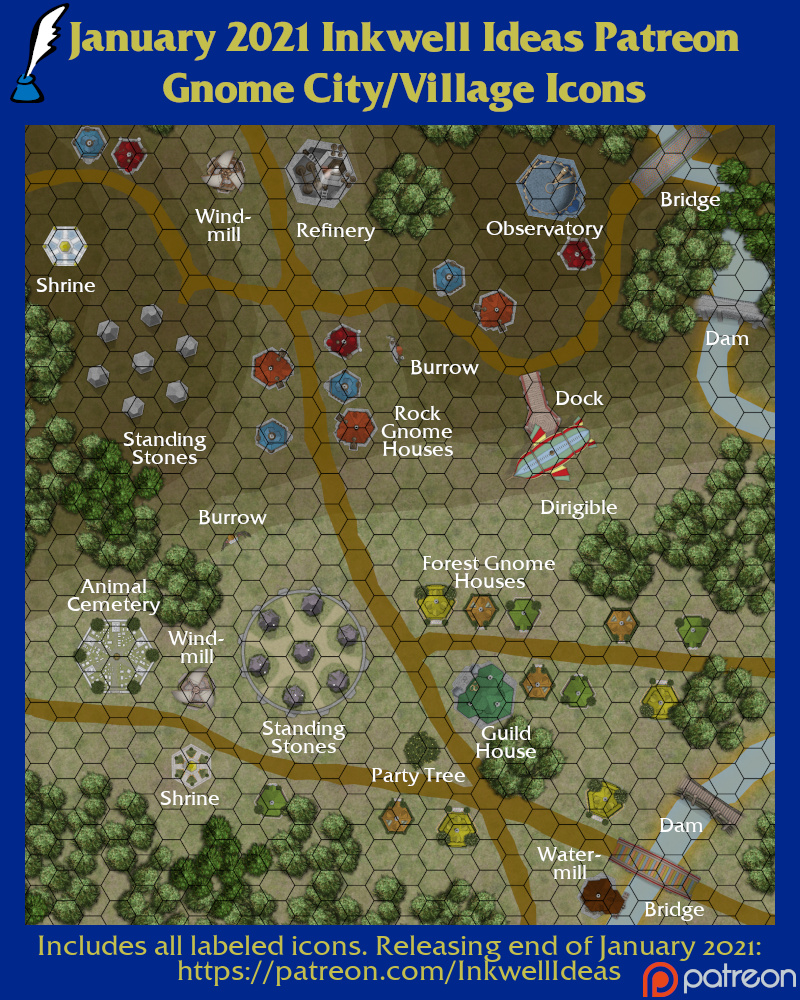 One more preview coming before the end of the month!