D&D 5th Edition has changed overnight into a game that has a wide range of electronic support. I've mentioned
Fantasy Grounds
,
Roll20
, and a
range of 5E mobile apps
, all of which now support 5E. Lone Wolf Development
told us a couple of weeks ago
that 5E was coming to Hero Lab and Realmworks - and now it's here! Probably the most popular character creation software around, you can now build 5E characters in Hero Lab.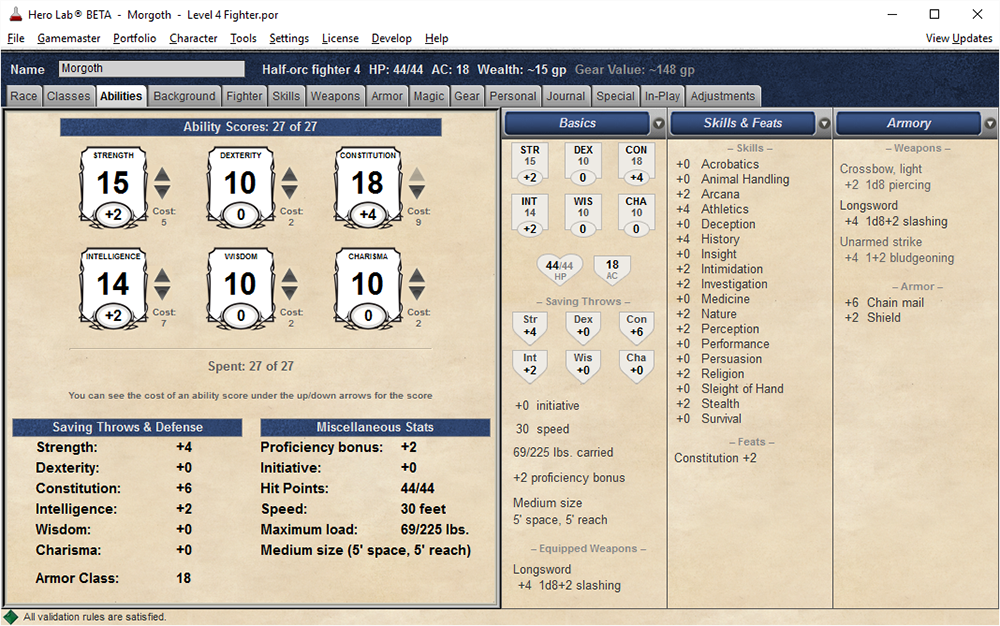 The 5E update costs $20 for existing users, or $29.99 for new Hero Lab customers. You can
get Hero Lab for PC, Mac, or iPad here
. I've used it extensively on an iPad at the game table for
Pathfinder
and found it quickly became indispensable for managing a character, and toggling effects, conditions, abilities, and so on.
Here's what Lone Wolf says about it:
"The D&D 5th Edition SRD game system in Hero Lab includes everything in the official SRD, such as races and their traits, character classes and class features, spells, equipment, magic items, and other character creation necessities. It will also include all of the monsters and DM mechanics outlined in the SRD later this month.

For those of you not familiar with the SRD, it differs from the rules presented in the Player's Handbook, Dungeon's Master's Guide, and Monster Manual. Specifically, the SRD omits certain options that appear in the full rulebooks (e.g. certain spells, feats, etc.), so those options aren't included in Hero Lab. Fortunately, Hero Lab's extensibility allows users to fill in the holes and readily go beyond the limits of the SRD.

As a commercial product, we take pride in everything we deliver to our users. We'll be rolling out support for D&D 5th Edition SRD in stages, and we've spent the past few weeks ensuring that everything works as intended. This initial release features character creation support for the D&D 5th Edition SRD, and DM-specific tools will be incorporated throughout the month of February."