Hey folks,
I now have my next product on the DMsGuild:
Calendar of Waterdeep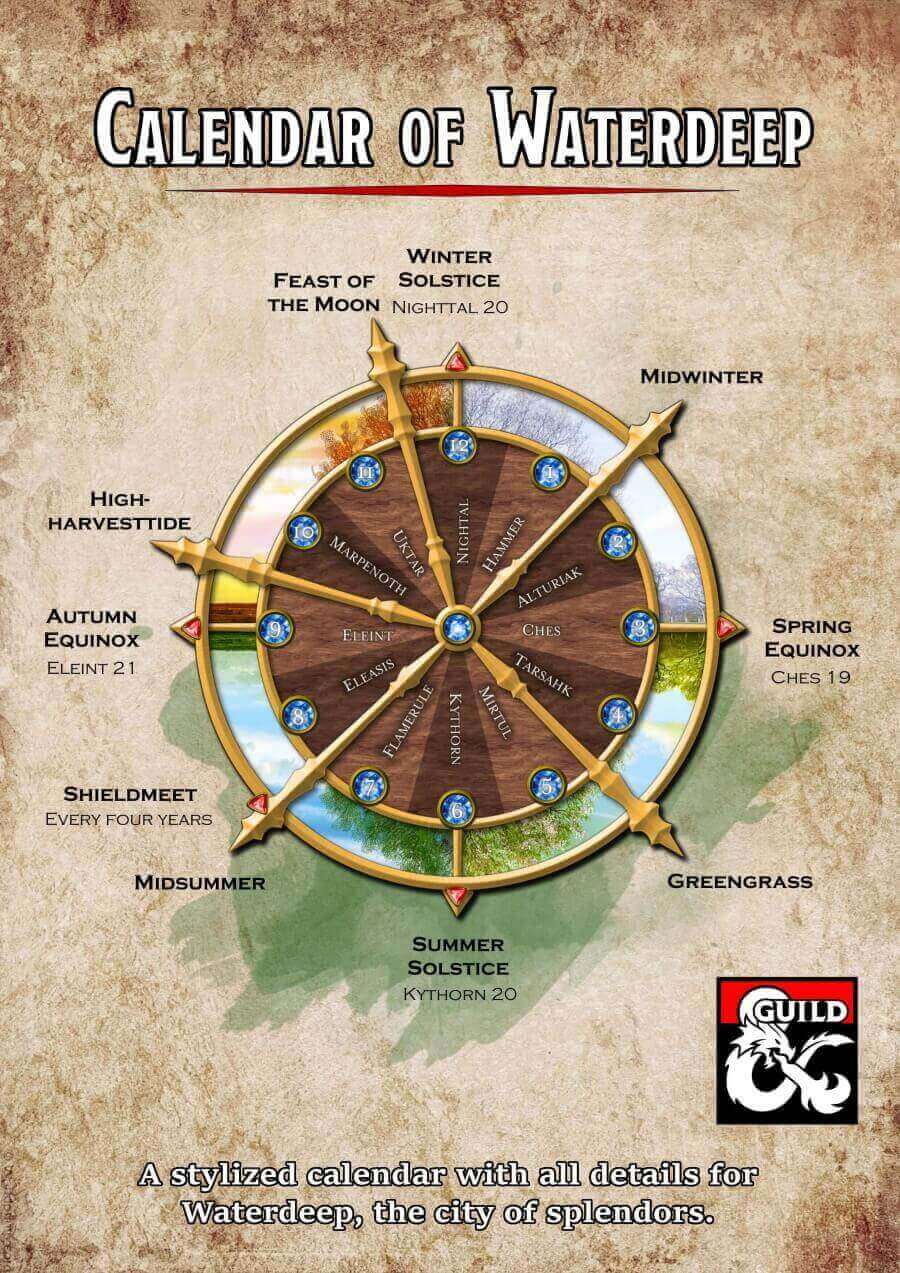 A calendar for Waterdeep, the city of splendors! Polished and with short information about all holidays, even the transition days! Moon phases are depicted (for your inner werewolf
) and each season is marked by an unique symbol.
The calendar is designed for Waterdeep, but of course also generally good to use. The whole thing is available directly as a bundle in German and English as well as printer-friendly versions!
I uploaded it as pay what you want. So, help yourselves. I hope it helps you and brings joy to your players. I'm happy about any review or criticism on the DMsGuild.