Hello Adventurers!
We are glad to be a part of this community and would like to share our project that we just launched on Kickstarter. Everyone on our team at
Weebs in the Woods LLC
is an active TTRPG player. We have been adventuring together years before we started our company and would like to share some of our campaigns with the world. We chose to keep this project digital to keep it affordable so more adventurers can enjoy the story and experience. This will also allow us to spend more of our budget on ensuring that the digital assets are as perfect as we can make them. We are launching one of our favorite adventures in our own original city
The City of Tiathas
during the
Festival of the Elements
.
Our Kickstarter can be found here
We will provide the following in our Kickstarter:
8 .STL models of characters for 3D Printing
2 Maps for encounters
One 40-page Adventure Module
4 Pregenerated Player Characters
We plan to have this project completed by February 2022. We also have more stretch goals to add on more miniatures and maps!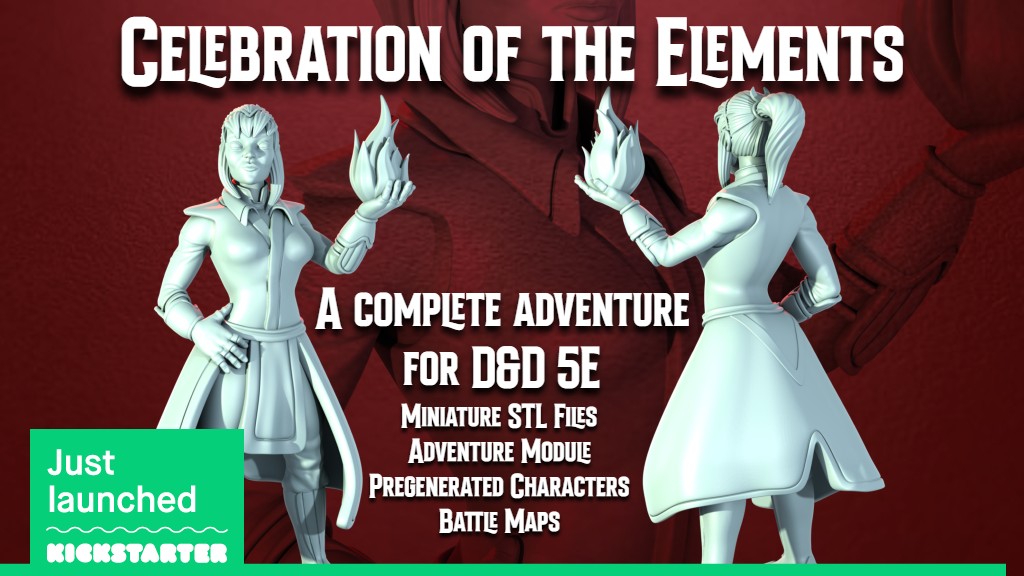 We have launched several projects before, but this is our first TTRPG project and our first Kickstarter.
Thank you for checking our project out!
We would love to hear any feedback!