​
Chaosium is coming to
Dragonmeet
in London this December! Come see us at the Novotel Hammersmith on Saturday 3rd December.
Trade Hall​
In the
Trade Hall
hall we'll have a wide selection of Chaosium releases on offer including
Cults of Cthulhu, A Time to Harvest,
the
Call of Cthulhu Keeper Tips book, Regency Cthulhu, RuneQuest: Weapons and Equipment
, and more!
Gaming​
The Dragonmeet
Gaming Schedule
is up: there are sessions of
Call of Cthulhu
and
RuneQuest
available!
Rivers of London: the Roleplaying Game – Official Launch and Seminar​
(Seminar Room #2 - 1.00PM)​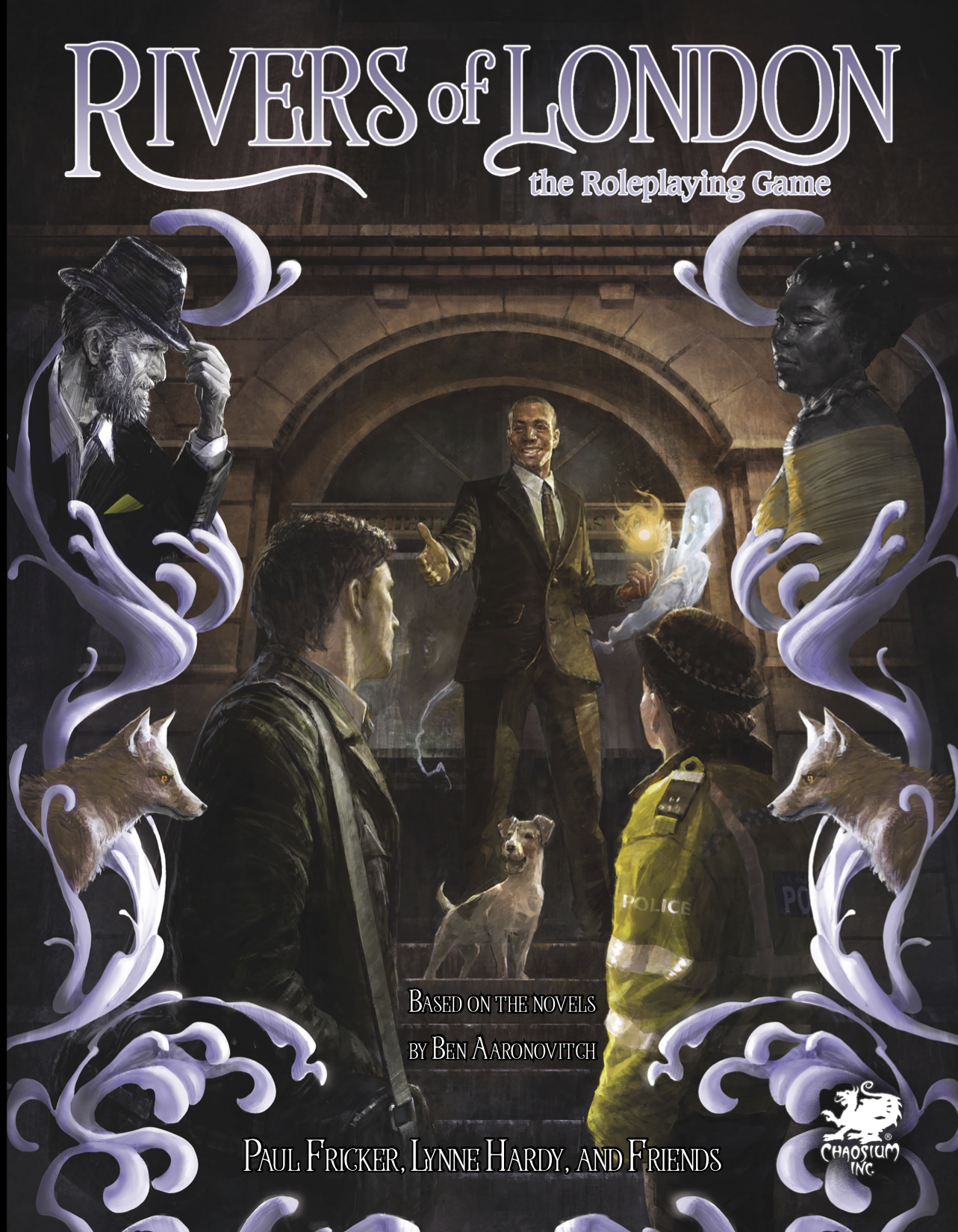 Rivers of London: the Roleplaying Game
is based on the hugely successful series of novels by Ben Aaronovitch, and where better for its official launch than London itself?
Join
Rivers of London
creator
Ben Aaronovitc
h, and Chaosium's
Paul Fricker, Lynne Hardy, Mike Mason
, and
Michael O'Brien
for the official launch of
Rivers of London: the RPG
. See this eagerly awaited game for the first time, and hear about its genesis and development from Ben and the Chaosium creative leads for the project.
We'll also announce what is further in store for the
Rivers of London
RPG line.
Chaosium is proud to be an associate sponsor of Dragonmeet.