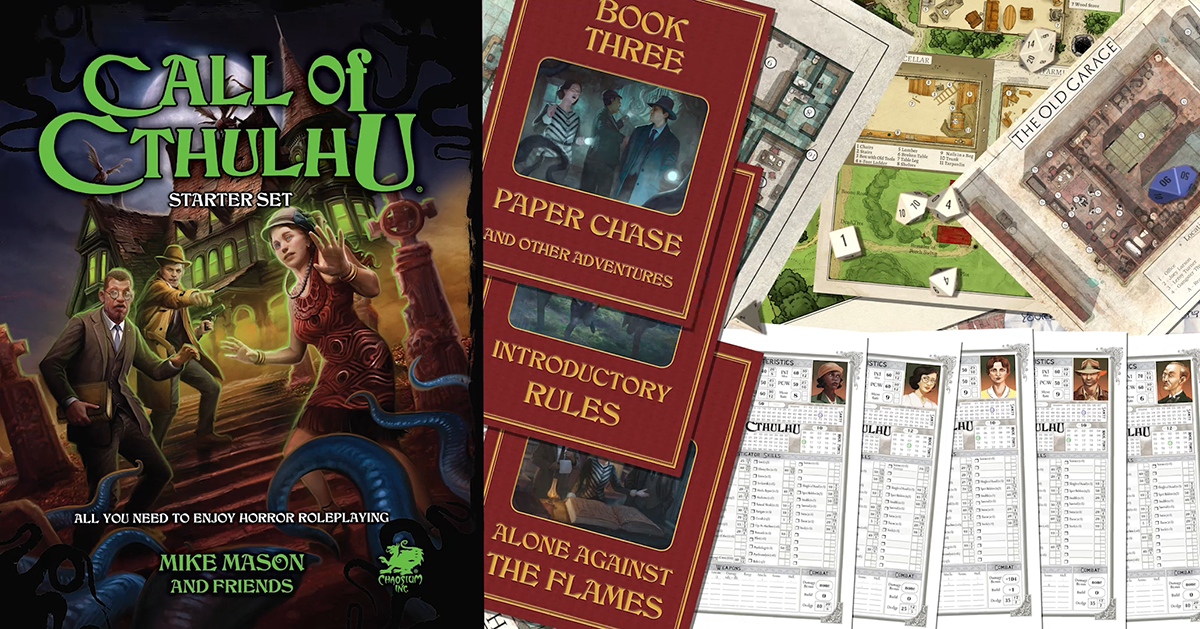 ​
The
Call of Cthulhu Starter Set
is "the best starter set for any roleplaying game currently available" says
Reviews from R'lyeh
.
And this month, to mark the game's 40th birthday, the
PDF version
of the
Call of Cthulhu Starter Set
is
40% off!
Everything you need to play the world's best roleplaying game of horror, mystery and investigation!
Look at all you get for just
$9.99
$
5.99: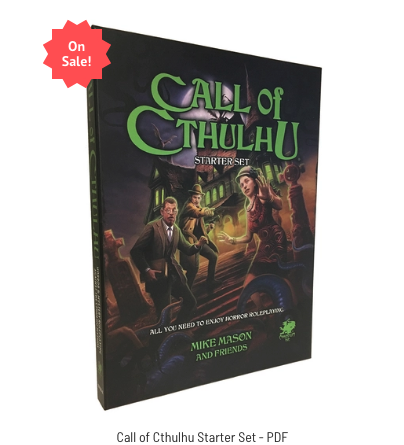 Inside This 156 Page Download Package
Book 1: Introduction and Alone Against The Flames—a solo introductory adventure, teaching you the basics of Call of Cthulhu as you play through a mystery.
Book 2: Call of Cthulhu Starter Rules—the essential rules, everything needed for starting play.
Book 3: Adventures—three starter adventures for your players to explore.
Ready to Play Investigators—five ready to play game characters.
Blank Investigator Sheets—ready for creating your own investigators.
Player Handouts—a set of ready to use props.
Adventures!
The
Call of Cthulhu Starter Set
comes packed with four classic adventures for over twenty hours of game play.
Alone Against The Flames
Paper Chase
Edge of Darkness
Dead Man Stomp
So what are you waiting for? Embrace the Horror today!​
Download your copy of the
Call of Cthulhu Starter Set
PDF from:
or