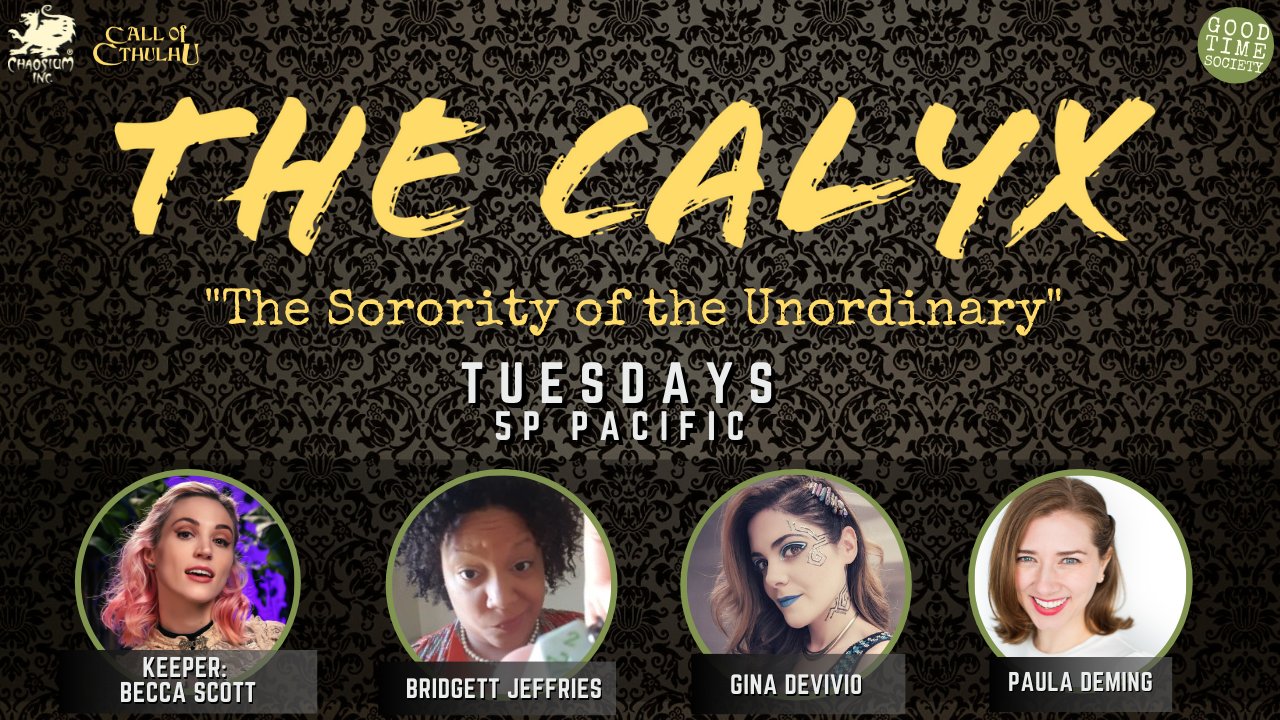 ​
Becca Scott and The Calyx is back for another exciting new series of
Call of Cthulhu
actual play on Twitch TV!
Season three premieres this Tuesday with 'The Sorority of the Unordinary'.
Becca
is in the Keeper's chair, and the Investigators are
Gina DeVivo
,
Paula Deming
, and Chaosium's own Miskatonic Repository community ambassador
Bridgett Jeffries
!
Calyx Fans: Use the code CALYXS3 at
Chaosium.com
and get 10% off your order!
Live on Tuesdays at 5pm PST, 8pm EDT: