Your next adventure should look as epic on your tabletop as it is in your imagination!

Click here and support this project now on Kickstarter!
Cities, castles and fortresses are some of the main areas an adventurer is sure to encounter during an adventure.
Now with your help, we can bring these modular tiles into life, and you will be able to build any areas by using them in no time!
These sets include many double-sided, amazingly detailed 6x6 inch sized tiles in both physical and digital formats, and will provide you a more thrilling gaming experience while you are sitting around a table or having fun online with your friend.
Features:
~ A total of 150 modular gaming tiles ~
~ Fog of war on your tabletop ~
~ Scenic, lovingly crafted graphics ~
~ Alternate night version the other side ~
~ Virtual Tabletop compatible digital tiles ~
~ Free unlocked stretch goal extras ~
[video=youtube;eJemx22J5m4]https://www.youtube.com/watch?v=eJemx22J5m4[/video]
Click here for more pictures.
Sample pictures: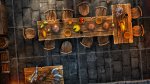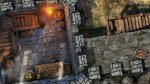 Last edited: