Just something I was thinking about on Christmas Eve (don't ask me why...
):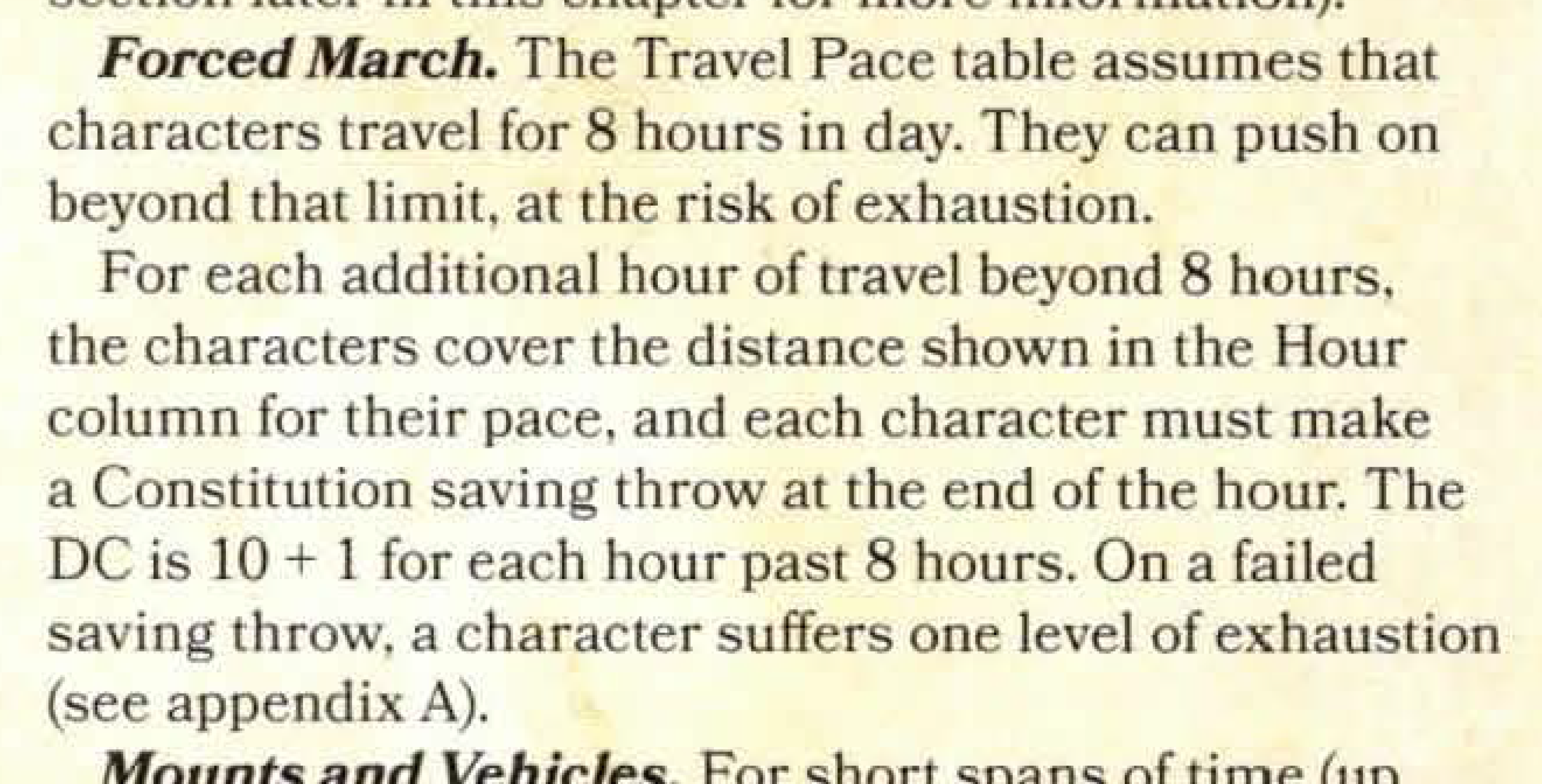 So, a character with STR 10 can carry 150 lbs all day long, every day, without worry about getting exhaustion,
BUT
if the same character just wearing clothes dares walk 9 hours in a day instead of 8, they risk exhaustion.
Even if you use the Variant: Encumbrance rules, there is no risk of exhaustion for being heavily encumbered, for instance.
Just seems---
strange
to me. I know most people probably don't care about it, but it seems to smack of inconsistency in the design.
Have a Happy Holiday season, however you choose to celebrate or not. Cheers!