Another new release for use with Villains and Vigilantes, the Omega Files: Anubis. From New Millennium Games, in association with Odyssey Design Group and Hazard Studios, The Omega File: Anubis. Written and illustrated James Bishop.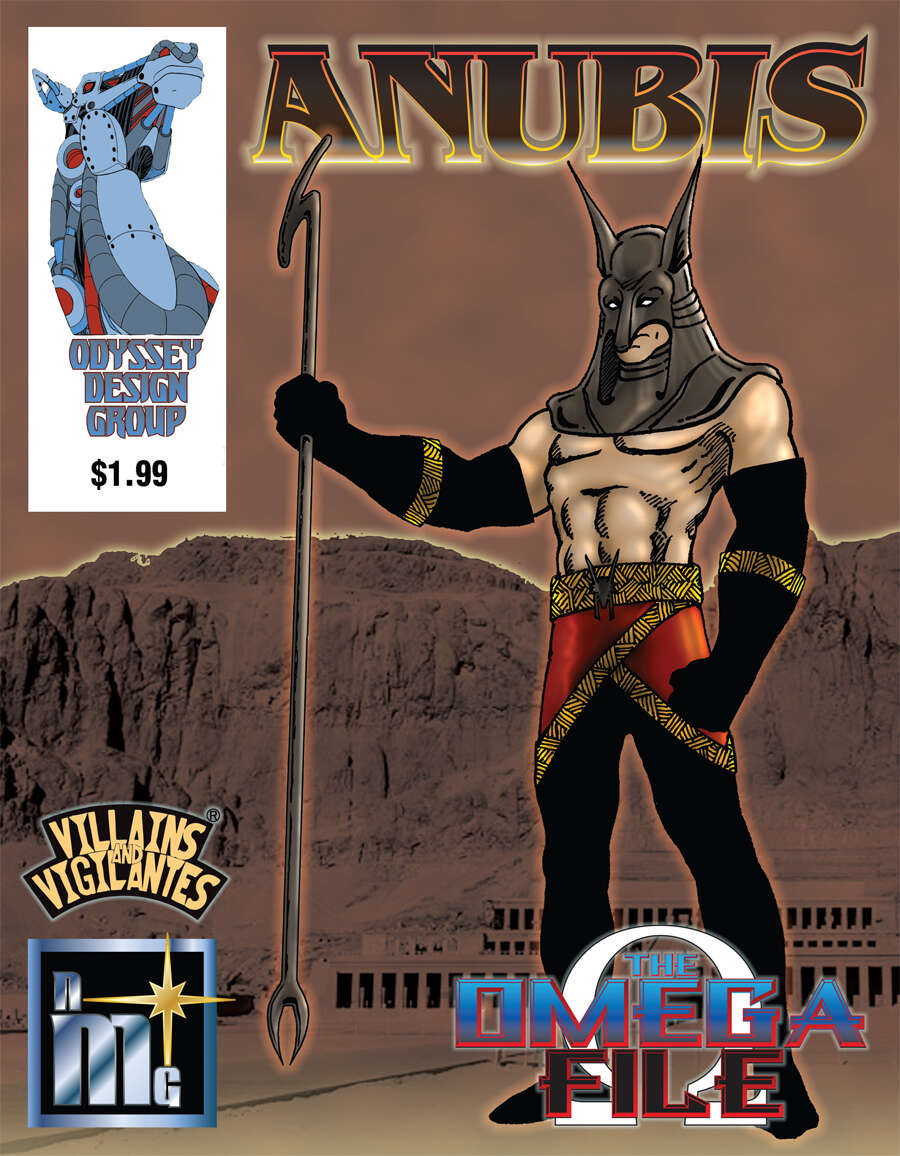 The Omega Files are series of products detailing people, places, and organizations for use in your Villains and Vigilantes campaign. Each release contains everything you need to easily insert a particular character, a group, organization, or location into your game. Explore the world of the Omega Files in this dynamic entry. This entry contains:
Contains a fully detailed character writeup detailing the villainous Anubis.
A full color character illustration.
An overview of Anubis' cult, the Watchful Eye of Helios.
A full color map of a sample Watchful Eye of Helios temple.
A page of full color character chits for use in your games.
The Omega Files: Anubis - The Omega Files are series of products detailing people, places, and organizations for use in your Villains and Vigilant
www.drivethrurpg.com