The Battlelords: Charlie Foxtrot Kickstarter funded in one day!

Charlie Foxtrot will contain five one-shot adventures, including pre-generated characters. It also includes several short fiction stories to help flesh out the Battlelords' universe. Check it out the Kickstarter Here ---> bit.ly/CFKickstart






What is Battlelords?


Battlelords of the 23rd Century (aka Battlelords) is a military science-fiction tabletop roleplaying game. Set in a galaxy of war, an alliance of 15 different alien species desperately attempts to repel The Arachnid invasion and root out the nanoswarms of the Atlanteans. Play as corporate mercenaries, soldiers, pirates, or spies. Miss the Kickstarter for Battlelords rulebook? No worries. You can add the rulebook to any pledge level.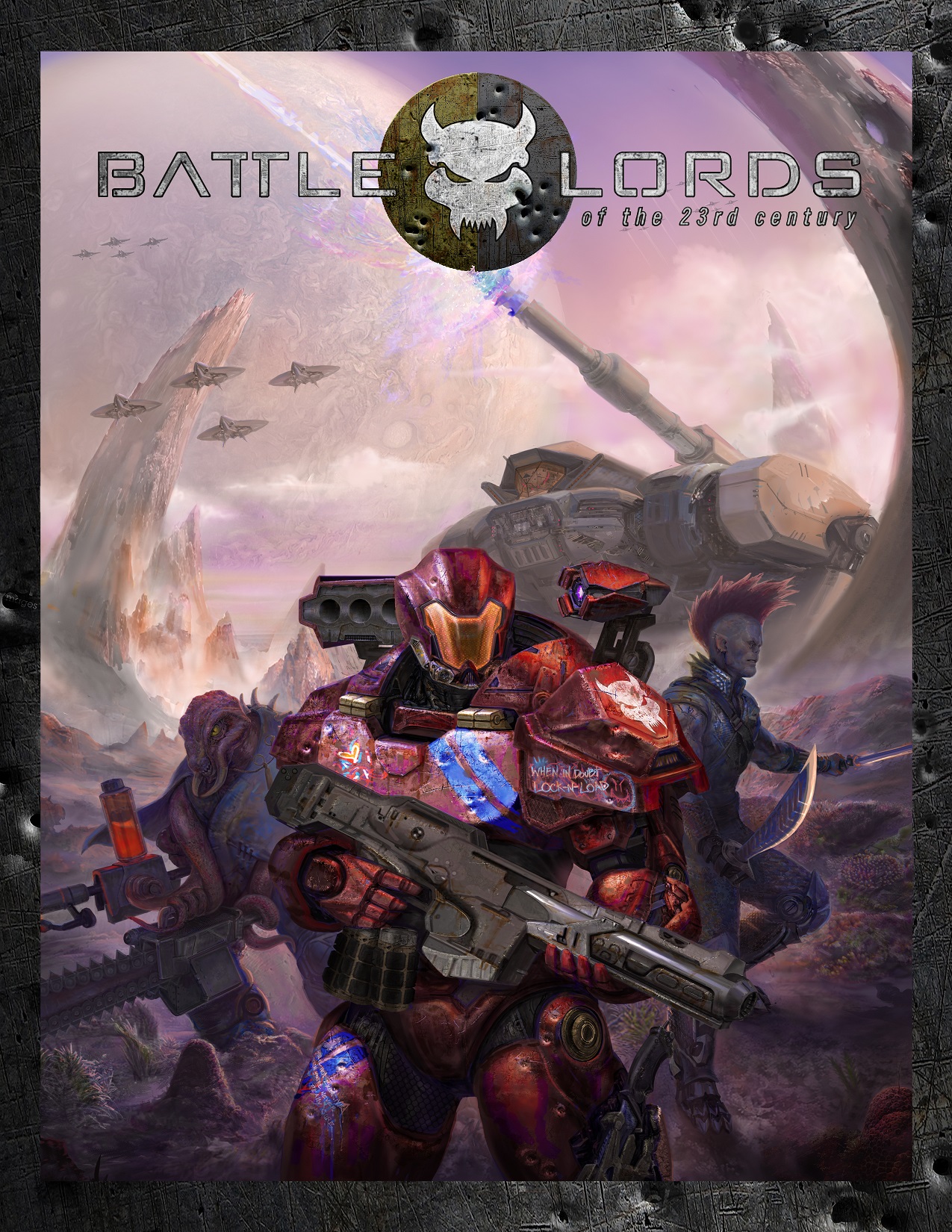 What's in Charlie Foxtrot:
Five (5) one-shot adventures suitable for any sci-fi RPG.
Pre-generated characters for each adventure so you can hit the ground running.
Three (3) short fiction pieces that flesh out the Battlelords Universe.




Where to find out more?


You can find out more about Battlelords of the 23rd Century at the social media links below. Want to watch the game being played? We have a four-part live video of B. Dave Walters and the Uncommon Trust playing Battlelords on our YouTube channel.