This week, Russ (who still has the plague) and Peter count down the Top 20 RPG Podcasts with the 10 best Actual Play podcasts and 10 best RPG talk podcasts!
9,099 votes on 99 nominated podcasts! In the news, Pathfinder Playtest closes, a new D&D class coming to Unearthed Arcana, the most popular games on Fantasy Grounds of 2018, and more! Plus Our Favorite Game in All the World and another listener-submitted sketch!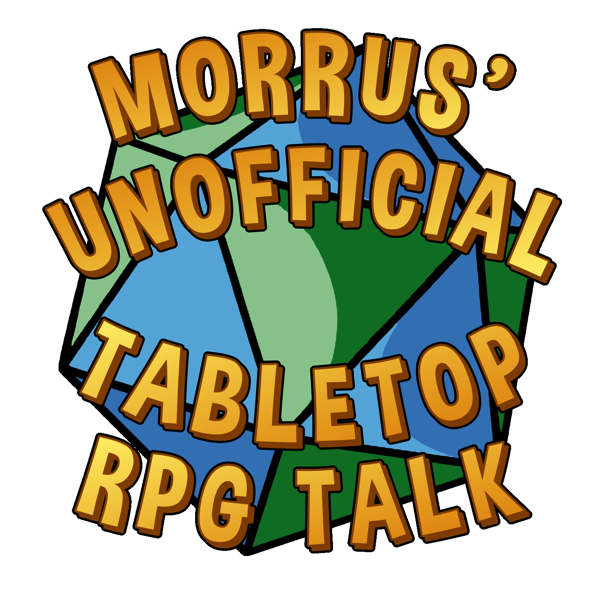 Subscribe on
iTunes | Google Play | YouTube | TuneIn | Stitcher | Blubrry | Podbean | Spotify | Android

​
(Editor's Note: Due to Russ's voice, I had to raise the overall volume of the recording which means the room echo is a bit more pronounced than normal.)
---
What's Caught Our Eye
Starfinder Flip Mats
https://amzn.to/2TVegKW
Mech Frame Zero
http://mobileframezero.com/mfz
---
News
Fantasy Grounds Player Statistics
http://www.enworld.org/forum/conten...ed-On-FG-In-2018-D-D-Pathfinder-Savage-Worlds
Pathfinder Playtest Closes
https://paizo.com/community/blog/v5748dyo6sgg9?The-Pathfinder-Playtest-is-Closed
Silver Gryphon Games Stops Sales of Savage World Products
https://silvergryphongames.com/2019/01/departing-savage-worlds/
"Artemis Entrari"'s Rations for Forgotten Realms Races
http://artemis-entreri.tumblr.com/post/160744381948/rations-for-various-rpg-races
Unearthed Arcana Class Announcement for February
http://www.enworld.org/forum/content.php?5962-Artificer-UA-to-be-released-in-February
RPG Job Listings
http://www.enworld.org/forum/conten...p-January-2019-%96-New-Year-New-Opportunities
Choose Your Own Adventure Sues Netflix
https://variety.com/2019/biz/news/bandersnatch-lawsuit-choose-your-own-adventure-netflix-1203105544/
---
Kickstarters
Make100: Era: Lyres
https://www.kickstarter.com/projects/shadesofvengeance/make100-era-lyres-definitive-edition
They Came from Beneath the Sea
https://www.kickstarter.com/projects/200664283/they-came-from-beneath-the-sea-a-tabletop-roleplay
Heck Yeah / Oh No!
https://www.kickstarter.com/projects/1871496317/heck-yeah-oh-no-d20-dice
Treacherous Traps for 5
th
Edition
https://www.kickstarter.com/projects/nordgames/treacherous-traps-for-5th-edition
Please support us on Patreon at
http://patreon.com/morrus
Don't forget to join the Morrus' Unofficial Tabletop RPG Talk Facebook group at
https://www.facebook.com/groups/1033145023517295/
and join us on Discord at
https://discord.gg/VAuxX8M