Welcome to the Bundles, Freebies, and Sales News, the weekly column at EN World that helps make sure you don't miss out on big tabletop RPG bundles, charity fundraisers, and sales from around the internet.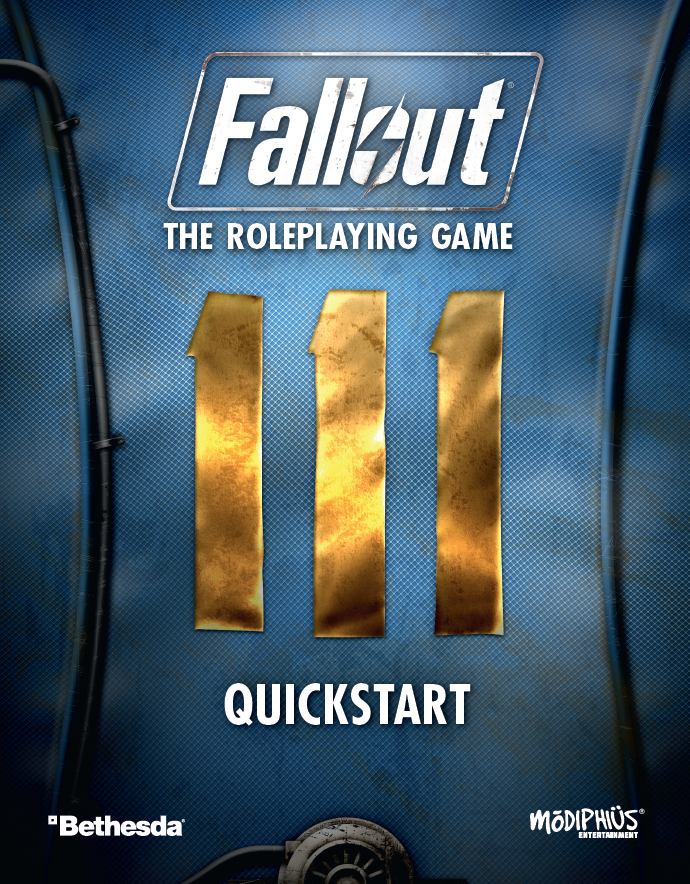 Freebies and Pay What You Want
Quickstarts. Quickstarts never changes. Okay, that one doesn't work quite as well, but
Modiphius released the Quickstart edition of Fallout: The Roleplaying Game based on the post-nuclear video game franchise and specifically set in the Commonwealth of Fallout 4
. This game uses Modiphius's
2d20 System
heavily modified to fit the
Fallout
franchise. This 64-page Quickstart gets you the starter rules for the game, the adventure
Machine Frequency
, and six pre-generated characters.
Do you want your post-apocalypse with more mecha?
Leyline Press released a Quickstart for Salvage Union
, a unique d20-based game in a world where the only way to survive is on giant mechs called Union Crawlers that house your entire community. Scavenge the wasteland for repairs and upgrades as you try to survive the bio-titans, alien constructs, and megacorproations who still own most of the resources of the world.
Price: Pay What You Want (Suggested: $0.00)
If you want a fast, one-page game set in the Old West,
Bullets & Bluffs is designed not just for standard westerns but also subgenres like Weird West and Sci-fi/Western
. The system uses two standard decks of playing cards for task resolution with no need for dice.
Continuing with the historical theme,
Jerod Leupold's Historical Postmortem: Edgar Allen Poe Edition is a GM-less journaling game based on the Second Guess System
. You play as a detective seeking to solve a case in Baltimore, Maryland, of a popular author who has gone missing one foggy night.
Price: Pay What You Want (Suggested: $2.00)
Over on DM's Guild, Anthony Anderson has a trio of subclasses for 5e that subvert standard expectations of fantasy RPG classes. Available as separate files, there's the
Barbarian Path of Composure
for a barbarian who can hold their temper, the
Sorcerous Origin: Armored
for a sorcerer in armor, and
the Ruffian Rogue subclass
for a brutish thug.
Price: Pay What You Want (Suggested: $1.00 Each)
Joseph Dyer
released Baldur's Gate – The Rising Tide, an adventure for 10th to 13th level characters
with art by Adriano Kitani. Based on the
Magic: The Gathering
set
Commander Legends: Battle for Baldur's Gate
, this adventure pits the party in the middle of a brewing conflict inside the walls of the city.
Price: Pay What You Want (Suggested: $20.00)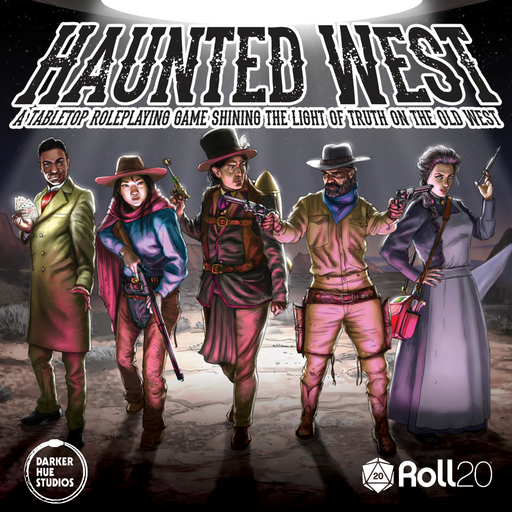 Bundles and Sales
Roll20 now has
a package deal for the Diana Jones Award finalist western RPG Haunted West by Chris Spivey
. The bundle includes a digital copy of the core rulebook with all assets fully integrated into Roll20 including 69 statblocks, over 350 items, 5 world maps, 100 rollable tables, and an art pack full of tokens.
For more VTT packages, DM's Guild has
a bundle of four different plugin packages for Fantasy Grounds designed to add more diversity and options for Monster Manual foes
.
Bloodied & Bruised
gives more options and monster variations,
Home-Field Advantage
features 250 new and unique lairs,
Monster Loot
adds new rewards including harvestable parts, and
Monster Weaknesses
gives players an upper hand if they do their research.
Skirmisher Publishing collected
several of their science fiction offerings into the Sci-Fi Sampler Bundle
. Seven different supplements for multiple systems and system-agnostic options such as
100 Oddities for a Wasteland
for those taking advantage of the aforementioned Quickstarts for
Fallout
or
Salvage Union
.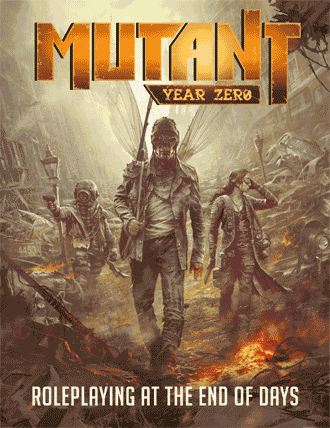 Charity Bundles and Sales
For Pride Month, Itch.io collected
over 500 games from LGBTQ+ creators for the Queer Games Bundle 2022
. Included games range from indie TTRPGs to video games to zines to game development assets to soundtracks and a lot more.
Note: This technically is not a charity bundle as the proceeds will be split evenly between all creators who opted in to receive funds.
Price: $10.00 (over 99% off)
End Date: June 30, 2022
Also available for Pride Month,
Bleak Horizons Press is running a fundraiser for a pair of LGBTQIA+ non-profits featuring three of their games
.
The Lord of Wolves
is a grimdark horror based on Appalachian folklore for the
Trophy Gold
RPG,
ALL MUST BOW
is a sci-fi horror system-agnostic setting, and
Sundered Sundries
is a supplement for
ALL MUST BOW
with new monsters and handouts.
Price: $15.00 (22% off)
End Date: July 1, 2022
Charity: Basic Rights Oregon and Price Center of Western New York (all proceeds)
The Itch.io community comes together again to create
another fundraising bundle in response to the mass shooting incident at a supermarket in Buffalo, NY, on May 14
. This bundle features 180 tabletop roleplaying products from microgames to adventures to supplements and a lot more for a variety of different systems.
Price: $5.00 (over 99% off)
End Date: June 21, 2022
Charity: Black Love Resists in the Rust (all proceeds)
Bundle of Holding and Free League
have not one but two bundles for Mutant: Year Zero
. The system developed for this game was used to power the big hits from Free League such as
Tales from the Loop
and
Alien
for the post-apocalyptic where humans have mutated into The People taking on animal traits. The first bundle includes the core rulebook, GM screen, and two zone sectors, while the Bonus Collection option adds on four new sourcebooks to expand the rules even more.
Price: $9.95 (75% off) with variable cost Level-Up option
End Date: June 28, 2022
Charity: Direct Relief (10%)
The second Mutant: Year Zero bundle features all five titles in the Zero-Two Collection of stand-alone expansions
that adds robots, underground enclaves, new zones to explore, and
The Grey Death
campaign that brings all the zones together into one epic adventure.
Price: $19.95 (75% off)
End Date: June 28, 2022
Charity: Direct Relief (10%)
If you want more science fiction gaming,
the Gamelords Traveller bundle has a huge collection of supplements to the classic space RPG
. The Gamelords Collection features
Pilot's Guide to the Drexilthar Subsector
, three planetary adventures, three planet environments, and three adventure anthologies while the Lost Supplements Collection adds on nine Cargonauts supplements and eight Marischal folios.
Price: $12.95 (78% off) with variable cost Level-Up option
End Date: June 23, 2022
Charity: Direct Relief (10%)
For the modern and post-apocalyptic players with 3D printers,
Humble Bundle extended the Urban Apocalypse Wasteland Printable Models Bundle
featuring three tiers with almost a hundred packs of ready-to-print files for miniatures at the top tier. The miniatures range from tanks to police to power armor to biohazard labs to assault ships to destroyed vehicles and a lot more figures, set pieces, and terrain.
Price: $1/variable/$25 (97% off at top tier)
End Date: June 30, 2022
Charity: Make-a-Wish and Save the Children (user-defined, default 5%)
That's all for this week! If you know of any bundles or sales starting soon, please
contact me on the EN World Discord
or
send me a message here on EN World
.
Discount percentages have been rounded to the nearest whole number and are based on the standard retail price provided by the site. Note: Links to Amazon, Humble Store, Humble Bundle, and/or DriveThru may contain affiliate links with the proceeds going to the author of this column.