Hello everyone,

I'm proud to present our unique RPG platform charactersheetonline.com, the result of 3 and a half years' work.

Character Sheet Online is a website that lets you create your own game systems and character sheets in just a few minutes, without any coding skills, and play with them very simply.

All character sheets generated via our tool are mobile-friendly, so they can be used for both online and face-to-face games.

In the game, each sheet is connected to the GM's interface, who can track their modifications and uses in real time!

The site also offers a host of features for managing and animating your game sessions.​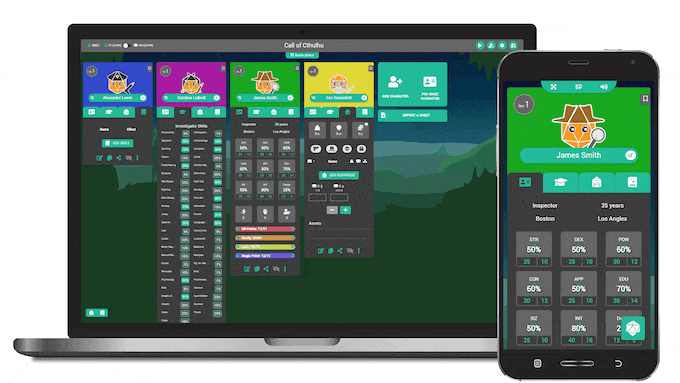 Features already available

> Back the App on
Kickstarter
<
​