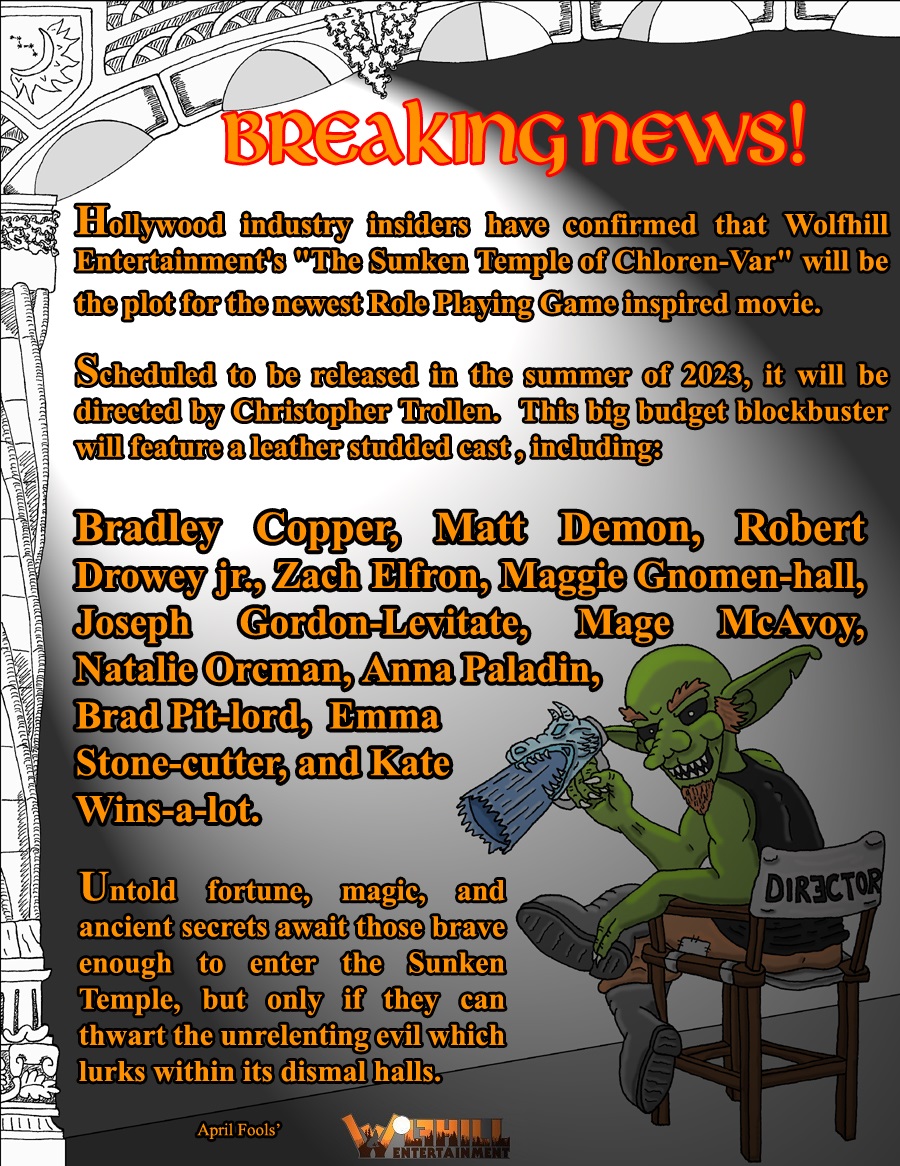 Ok, we've had our fun. Now it's time to be nice. Starting today, until the end of the month (in lieu of our monthly one day full moon sale),
"The Sunken Temple of Chloren-Var"
adventure module will be
60% OFF
to celebrate its one year anniversary. This 100 page module features 60 unique areas to explore within the dungeon, random secret rooms and treasures, limited time and light resources, original art, maps, and so much more. This module would really make an action packed movie.
Click the link to see this great module!
The Sunken Temple of Chloren-Var - Wolfhill Entertainment | DriveThruRPG.com
This month long sale will also include the
"Items and Effects cards"
, and as always the combat maps will remain free!
https://www.drivethrurpg.com/product/280968/Item-and-Effects-Cards-for-The-Sunken-Temple-of-ChlorenVar?affiliate_id=2005698
Lastly if you want even greater savings, check out our Bundle package here.
The Sunken Temple of Chloren-Var [BUNDLE] - Wolfhill Entertainment | DriveThruRPG.com
?affiliate_id=2005698