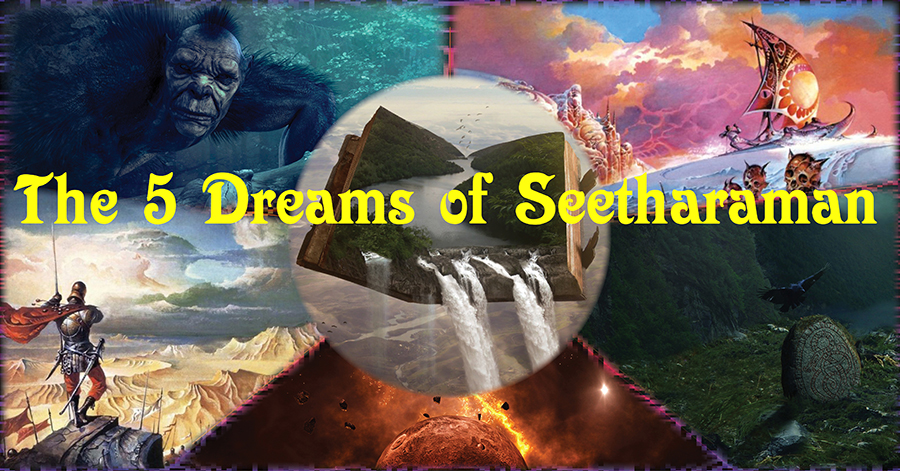 The Five Dreams of Seetharaman
is a D&D 5E cross-country race mini-campaign. In the 5-8 session run time, players will challenge harsh terrain, wicked monsters and other competitors in their quest to achieve glory, lands and a castle. Each session carries with it the tension inherent in a race -- along with rewards and consequences dependent on the players' actions.
This campaign has been extensively play-tested and I am currently putting it all together in a pdf form with maps and tokens suitable for tabletop or VTT play.
Check out the Kickstarter at
The Five Dreams of Seetharaman D&D 5E mini-campaign
Cheers!
Last edited: